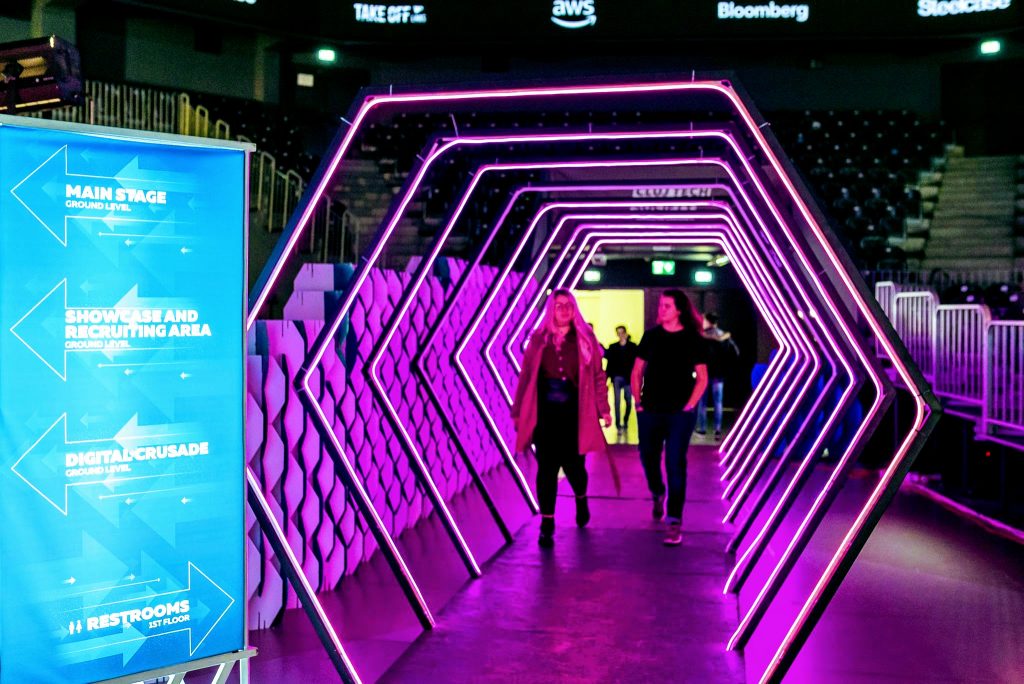 An estimated €3 Million were reportedly invested in Cluj-based startups in 2019, with fintech and e-commerce leading the way. Riding on a wave of good PR, great vibe and lots of initiatives being launched in support of the ecosystem, 2020 announces itself to be the best year so far for Cluj startups and the regional innovation ecosystem.
For Cluj startup ecosystem, 2019 was a year of growing awareness and collaboration. The Startup Europe Summit organized in Cluj by the European Commission and the City Hall in March, boosted the ecosystem, enabling communication between different organizations, which translated in a much better vibe in the ecosystem in terms of startups and innovation in the months that followed. The ecosystem witnessed a growing appetite from angel investors, more deep tech startups appearing and corporates starting to collaborate with startups.
2019 saw involvement from other actors in the startup ecosystem, including the Cluj-Napoca City Hall which stepped up to support the ecosystem. More tech-focused organizations begun startup activities, and companies in general saw the value in working with startups. Besides the Startup Europe Summit in March, the ecosystem was boosted by a lot of startup related events and conferences, most notable: Techsylvania, Cluj Innovation Days, IT Days, Cluj Tech Society, Transylvanian Clusters International Conference and Codecamp.
Investment deals in the Cluj startup ecosystem in 2019
2019 witnessed a major increase in number and value of funding deals in Cluj-based startups, with an estimated over €3M in total.
AlphaBlock an AI company that builds investment management solutions for pension funds, family offices, and hedge funds, has raised an estimated €1.3 million from Real Ventures, a Canadian early-stage venture capital firm. AlphaBlock has offices both in Cluj and Toronto.
Blugento's e-commerce solutions platform received funding of €1 million from R22, a Polish IT group, with the aim to expand in central Europe. Blugento grew its revenue almost 10 times in just 3 years and it was valued at almost €4 million in this transaction of 31% equity stake.
Beez has received an investment round of €250K from GapMinder Venture Partners and Roca X, along with a private investor. The total amount attracted by the startup has reached €450K so far. With the help of this financing, Beez is currently expanding into the UK.
Finqware is preparing to launch on the European bank aggregation market, received a seed investment of €180K from GapMinder Venture Partners. It is the company's first round of external financing after being set up in 2018. Finqware is planning to become the market leader for Open Banking in Europe in the coming years.
Telios, the pioneer of telemedicine in Romania, raised €200K in 2019, an investment round led by angels of the Transylvania Angels Network and previous investors.
Neurolabs builds object recognition algorithms by using synthetic data alone. This allows a faster, cheaper and cost effective solutions. In 2019, they raised an estimated €200K in grants and convertibles. Their long term plan is to achieve superhuman accuracy level in object recognition.
Cyscale, a cybersecurity platform, received a pre-seed investment of €50K from GapMinder Venture Partners as part of the third round of Techcelerator acceleration program.
Startup exits in 2019
Unloq, focused on multi-factor authentication, announced its acquisition by iWelcome, worldwide product leader in identity & access management for B2C and B2B scenarios, for an undisclosed sum.
Cluj most promising startups in 2020
Beez is currently expanding into UK, has already concluded partnerships with over 2,000 stores active in the UK, and is currently in discussions to attract new funds from British investors. Beez is set to disrupt the way people are buying online or in brick-and-mortar shops.
Blugento is currently expanding on several European markets, the first being Poland and France. They also laid the foundation of the first commercial agreement to support online stores in Romania in selling their products in Poland, an eCommerce market about 4 times larger than the local one.
teleportHQ launched the beta version of their AI-powered platform for automated generation of front-end code and design at the end of 2019. teleportHQ has now discussions and is doing prototypes with several leaders in the banking industry, the automotive industry, and several other industries.
Telios, the first company to offer telemedicine service in Romania, had a breakthrough year in 2019. After two years of developing their platform, they launched their service at the start of the year. Telios is currently developing an AI powered app for self diagnosis which they plan to launch soon. They also plan to expand into Hungary, Poland and Greece in 2020.
Neurolabs offers a comprehensive solution to the issues of the current point of sale service in a high traffic foodservice environment. In 2019, they won the "Best Innovation Startup" award at How to Web, Bucharest. Their vision is to be the go-to company when it comes to product recognition. Neurolabs wants to reach 3,700 implementations in cafes, restaurants and canteens by 2022.
Finqware plans to launch in 2020 the first implementations of their innovative Open Banking solutions, making the financial life of consumers and companies easier. Romanian banks will be the first to benefit from Finqware solutions, with a regional expansion to follow in Hungary, Poland and Croatia. Finqware aims to be the infrastructure of choice for banks and fintechs in Central and Eastern Europe.
MIRA Rehab, focused on rehabilitation games, is the most impactful healthcare Cluj-based startup so far. They have been recognized by the National Health Service in the UK, which positioned and promoted Mira Rehab as one of their used innovations.
WakeZ is an app for smartphones and mainstream wearables, which improves the quality of sleep using vibrations. They provide "sleep as a service", as long as you have a phone and a smartwatch. WakeZ was awarded "Best Product" during Innovation Labs 2018 edition.
Cyscale is the first Romanian Cloud Cybersecurity company that provides dedicated Cloud Cybersecurity Services and works on Cloud Security products.
Mockless creates code-less API prototypes. In 2019, they won "Best Cluj Startup" award at IT Days 2019.
Trainsfer is a web-based platform for AI models creation, with an intuitive UI for leveraging state of the art machine learning using your own data in your custom app use-cases.
Most promising local initiatives supporting Cluj startups in 2020
Transilvania Digital Innovation Hub (TDIH) is a new structure created by the Transylvania Cluster Consortium, with the mission to support digital transformation for small and medium sized enterprises from the non-IT sectors, and for the public administration. Coordinated by Transilvania IT Cluster, TDIH is currently supporting the ecosystem on 3 topics: Robotics (within the DIH² project funded by Horizon 2020), eHealth (coordinated by FreshBlood, the local healthcare innovation catalyst/community) and Digital City / Smart City (delivering expertise for digital transformation of different public bodies in Romania).
In 2020 the TDIH initiative will expand to the nearby cities of Oradea and Baia Mare. The project aims to share expertise, resources, and empower communities in those cities to develop on their own model and their own assets.
"We truly believe that we will be able to develop more and to create more synergies on the regional level if we can succeed to give something back from our experience to the cities in northwest Transylvania.", says Bianca Muntean, Cluster Manager at Transilvania IT Cluster about the planned TDIH expansion in the region.
StartupCities Europe is an initiative of the European Commision meant to encourage partnerships between cities from the European Union. Within this framework, Transilvania IT Cluster and Cluj municipality is piloting a project aimed to connect Cluj startup ecosystem with the one in Varna, Bulgaria, on verticals like AI and eHealth. The first phase of the project, a Youth Innovation Camp, is supposed to take place in the spring of 2020 in Cluj.
IoT Tribe Space Endeavour is an international two-year program related to promising space technologies, offering startups, scaleups and entrepreneurs space-tech enabled business opportunities, accelerated growth and access to funding. The program will be launched in Cluj with the support of Cluj IT Cluster, in January 2020. Besides a series of activities that will happen across important space and tech hubs such as Madrid, Aix-en-Provence, Bucharest and Cluj, selected startups will have the opportunity to join a global accelerator active in London and Singapore, for a complex 6 months program.
"The ultimate ambition is to bring IoT Tribe to Cluj, a true global accelerator, to consolidate our community's efforts to emerge as an international startup hub.", says Andrei Kelemen, Executive Director, Cluj IT Cluster.
Cluj Future of Work is a project funded by the European Commission meant to prepare the local community for the changes that the next 20 years will bring to the labor market. In 2020, the project is expected to have an important impact in the ecosystem by stimulating entrepreneurship, especially in the field of cultural and creative industries.
"The beginning of 2020 will be the time when, together with the project partners and based on the needs that resulted from these researches, we will develop the first program dedicated to entrepreneurs from the cultural and creative industries.", announced Anamaria Vrabie, director of the Urban Innovation Division within the Center Cultural Clujean and co-manager of the project.
FreshBlood is seen by most of the key players in the local ecosystem as the main catalyst for healthcare innovation in Cluj. FreshBlood is also the hub of EIT Health in Romania, and in May 2019 has become connected to the European Connected Health Alliance, a European network of ecosystems, forming the regional network Transylvania Digital Health Ecosystem.
In 2020 FreshBlood is committed to map the whole healthcare startup ecosystem in the region, and provide the resources that startups need. FreshBlood will provide startups within areas like strength of the teams, business approach (think beyond, regional and national level), faster maturity, and preparation for the investment (relying on collaboration with the ecosystems outside of Romania, like Israel, France or Denmark).
"We will announce the specifics early in 2020, we are talking about a project that will be will be situated at the intersection between universities, hospitals, investors and companies.", said Ion Petrovai, FreshBlood co-founder.
Main pre-acceleration programs in Cluj
Startup Weekend Cluj has contributed over the years to the definition and development of the local startups' ecosystem. The first Startup Weekend Cluj edition happened in 2012, being one of the first events dedicated to startups in Cluj. Between 13th-15th of March 2020 people working in the most diverse fields such as IT, marketing, business, design and many more, will have the opportunity to learn from experienced mentors. The event will be followed by a series of workshops focused on idea validation opened to people interested to test their startup idea.
"In less than 54 hours the participants have the opportunity to learn at an accelerated pace the first most important steps in developing a business: validating an idea, building a prototype, or an MVP, as well as defining a business model. In addition to that, a selection of mentors and trainers – experts in the industries they operate, are present throughout the weekend to provide participants with real-time guidance and feedback.", says Cristina Juc, organizer of Startup Weekend Cluj.
Digital Incubator by ClujHub it's a program which started in 2016, in the old location of the hub together with Tetapolis, and it's coming back in 2020. The program is meant to support startup in their pre-acceleration or incubation phase, offering them space, mentoring and business support.
The Digital Incubator will offer a venue where entrepreneurs can perfect their pitching skills, solving their problem-solution fit. The mentors will help them to work on their long term vision and strategy. It will be a program with three or four editions per year, targeting youngsters from 20-25 plus years up.
Machine learning bootcamp by Google Launchpad it's an initiative brought to Cluj by Techcelerator, targeting AI / machine learning companies looking to grow. Google it's looking to support these type of companies through a mixed process of design thinking combined with the discovery of opportunities in what the power of machine learning is and where machine learning could bring a lot of value.
Innovation Labs is a pre-acceleration program for young people eager to make the first steps in tech entrepreneurship. Each year up to 60 teams work from March to May alongside mentors, to improve their design, captivate users, develop & test their prototype into an MVP. In May, Demo Day brings the best teams into spotlight to gain outreach, traction and continued support from our network of alumni and business connections.
Startup incubators & acceleration programs in Cluj
Techcelerator vision is to reposition Romania on the world map of leading innovative startups that will reshape the world of tomorrow and offer a higher quality of life. With programs in Bucharest and Cluj-Napoca, Techcelerator is the first accelerator in Romania which allocates funds for the development of the companies in the (pre)acceleration phase. In 2019, Central European Startups Awards awarded Techcelerator "Best Accelerator at CES Awards".
"In 2020 we will continue collaboration with TechAngels Romania, trying to bring more investments together. We will also create more international exposure activities for our portfolio companies, in order to take them into international markets and to support their commercial scale up. Techcelerator will develop new programs, more specific on different topics and with different partners.", said Cristian Dascalu, co-founder Techcelerator and Partner GapMinder Venture Partners.
Spherik Accelerator was the first accelerator launched in Romania, with a mission to connect startups with strategic resources and support the growth of the local ecosystem. Developed by KPMG Romania in partnership with Spherik Accelerator, KPMG Startup Grow Pad is looking for startups that need assistance to find the right resources and finance they need to develop and grow.
Tech'n Trade is a good example of corporate and startups collaboration. Metro Systems launched Tech'n Trade concept in Cluj in 2019, comprised of an incubator meant to help young entrepreneurs and talented teams to create and launch their startup in retail.
Other organizations supporting the Cluj startup ecosystem
Cluj Startups mission is to support and facilitate the growth of the startup ecosystem in Cluj by organising events and workshops, connecting startups with resources and supporting the tech conferences and startup programs. It counts several thousand people in the community and is in touch with most startups in the region.
ClujHub organized hundreds of event dedicated to entrepreneurship and startups in the past years. Besides offering coworking spaces right in the center of Cluj, it acts as a bridge between entrepreneurs, creating networking and communication between them.
Silicon Forest is a technology hub and coworking space, now offering workspaces for startups and freelancers in two different locations in the city.
Transylvania Angel Network is a new initiative bringing together business people interested in angel investing and mentoring tech startups. In 2020, they plan to organize regular matching meetups between investors and startups.
Innovating Society will start a new series of events called "Fireside chats". During these events, a limited number of participants will be accepted to discuss future trends and what is their impact on business. In addition, Innovating Society will continue with their "Problem Solvers" meetups, where compared to the "Fireside chats", there will be one speaker sharing insights in topics such as innovation and entrepreneurship.
Mircea Vadan, Cluj Startups co-founder, sees the ecosystem growing strong in 2020, with foreign capital and founders moving towards Cluj: "Cluj is in a good vibe now more than ever. Venture capital funds, startup founders and corporates have Cluj on the map. But we need to deliver to the expectations created! There are around 50 organizations active in the startup area and I believe in the next six months there will be stronger communication between them and a sort of alignment in vision on growth and local innovation support."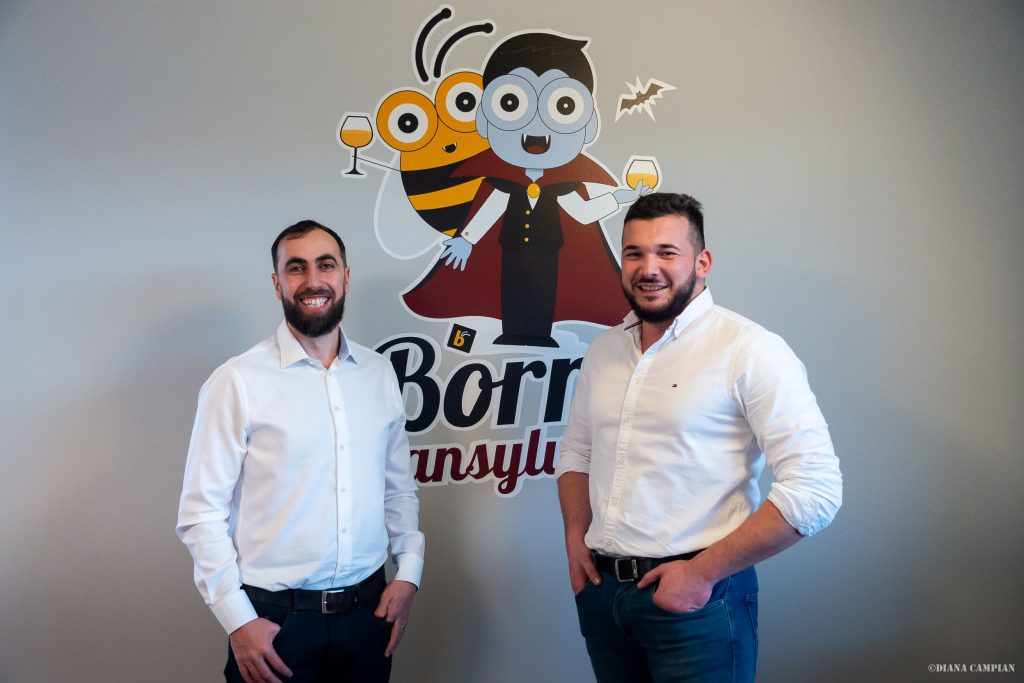 The Beez app is providing shoppers an alternative "buy now, pay later" model, with no interest, no late fees and… Read More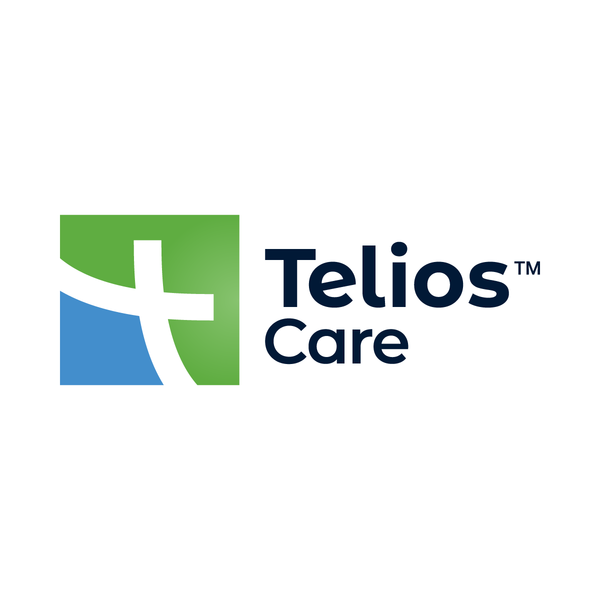 Telios Care brings to Romania more than 25 years of experience in telehealth services in the USA. The company offers… Read More