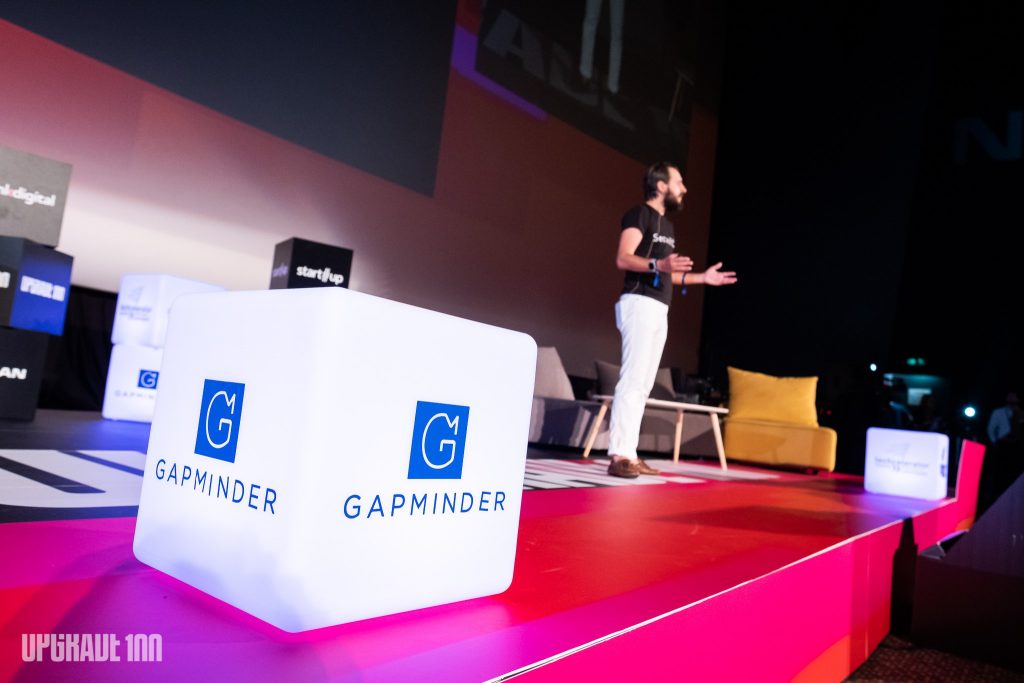 In a first of a kind partnership in Romania, GapMinder Venture Partners announced it will double the money angels from Techangels Romania will invest in startups, for any investment between 40,000 and 200,000 euro. The main goal of the partnership is to increase the amount of angel-investments, with an estimated 5 up to 10 investments to be made in the following 12 months.
The companies selected for this program will have access to a cumulated round of investments of up to 400,000 euro, also benefiting from the support of the institutional investor GapMinder by accessing its partners' know-how and other potential rounds of investments. Since January 2018, when it was created, until now, GapMinder invested in 31 companies and reached a threshold of 40 million Euro as fund size.
"Angel investor investments are the basis of any healthy startups ecosystem, which is the reason why investors can have a substantial contribution for the companies' development. The angel investors are mainly successful entrepreneurs. Thus, a startup can benefit from their experience regarding multiple business aspects, from employment policy to products strategy and operational aspects. The partnership with TechAngels is the first step we make in this direction and we are open to similar partnerships with other angel investors groups, in the future", said Cosmin Ochișor, GapMinder Partner.
GapMinder-TechAngels partnership aspires to becoming a model of good practice regarding the way in which such investments are made, with the aim to equally protect the companies which benefit from the investments and the investors.
"The venture capital investments' philosophy is that the founders of the company should maintain control over these ones as much as possible and after two or three rounds of investments they should still own over 50% of the company", explained Cosmin Ochișor.
On his turn, Malin Iulian Ștefănescu, TechAngels President added: "Technological innovation can be Romania's main competitive advantage. TechAngels brings together angel investors who, individually or together, in syndicated rounds, provide financial resources and business experience to facilitate the growth and internationalization of Romanian technology start-ups. TechAngels investors are entrepreneurs and executives from corporations, with significant experience in their area of activity and well connected, not only with the leaders from different industries, but also with national and abroad investment funds. The partnership with GapMinder comes after an excellent collaboration over time and I believe that it will increase both the funds' volume to which startups will have access, as well as the value of their results".
About GapMinder Venture Partners BV
GapMinder Venture Partners BV is an investment fund set to provide capital for early stage companies with traction and for developing technology SMEs in expansion phase both on local or international level. The focus is on technology and services, sectorial diversification, product-centric and team-centric targets. GapMinder invests in Series A, Seed, and pre-Seed rounds.
Fund's partners have a hands-on approach as investors, enhancing companies' organic growth via direct involvement in operational streamlining, corporate governance, financial discipline, and coaching management.
The fund is co-financed through the Competitiveness Operational Program 2014-2020.
About TechAngels
TechAngels was founded in 2013 with the aim of becoming a common meeting point between tech startups and investors. The group has two main objectives: educate and support young entrepreneurs throughout investments, access to the accelerations programs and many other resources necessary for developing their own business and to encourage the potential angel investors to take the first steps in this field.