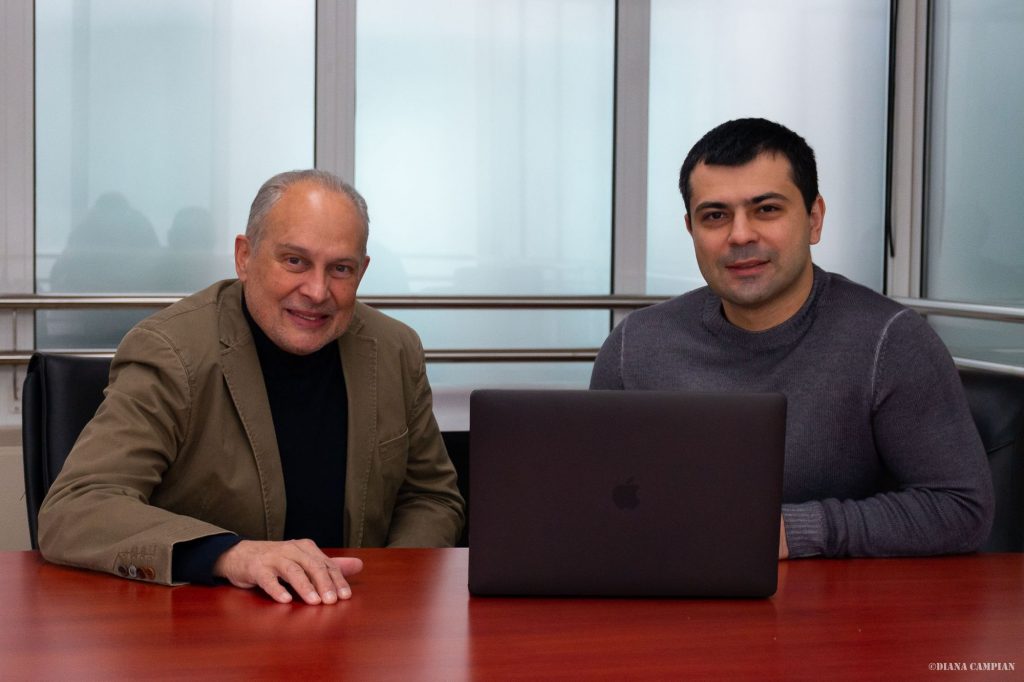 Telios, the pioneer of telemedicine in Romania, had a breakthrough year in 2019. After two years of developing their platform, they launched their service at the start of this year and in a very short time their service attracted some of the biggest insurance companies as strategic partners, gained big corporate customers, and significantly increased their call volume. Telios is currently developing an AI powered app for self diagnosis which they plan to launch soon. They also work on CSR projects, one for the blind and one for the people in the villages, and they plan to expand next year into Hungary, Poland and Greece. Their customer base now varies from corporate employees and five star hotel guests to truck drivers.
Telios' CEO and co-founder is Philip Choban, whose grandparents were born in Romania and immigrated to America in 1898. Philip returned to Romania after the fall of the communist regime. While living in Romania his wife, Carmen, fell gravely ill and was in need of constant medical help and guidance. With a condition making his wife difficult to leave the home, Philip found himself in a situation where he couldn't find a doctor to answer his questions.
"Luckily, our medical director is one of my closest and oldest friends here. He's a doctor and he helped me out. I could call him up and he would get things done for for me so I started to think: what does the common person do when they don't have these types of connections and that's when we began.", remembers Philip.
Since he was already involved in telemedicine in the United States, Philip decided to start a telemedicine company in Cluj, in 2017 along with his co-founders, Lucian Cosoi, Matt Henry (in the USA) and Dr. Adrian Danciu. During this time, he sought to develop a market, because a market for telemedicine didn't exist in Romania.
"It's been an experience of educating people and making people aware about the benefits"
Telemedicine began to evolve in the States in the 1960s, with NASA using it in space, but it didn't really begin to commercialize until the late 80s. Telemedicine in the States has evolved and now it's a $30 billion business, with the biggest player now having over 30 million clients.
Using telemedicine, employers, employees, families and providers can save time and money by having 24/7 access to a doctor by phone or online, anytime and anywhere. Telios's highly qualified physician and health professional team can provide a diagnosis as well as suggest treatment options.
"Alongside the live interactions, secure email messaging to our entire medical team is available through our secure online portal. Have a quick question? – just send it to the medical team through the online portal and you will always get a personal, confidential, and professional response within 24 hours.", details Philip.
Launching the service at the beginning of 2019 was perfect for Telios, their pipeline is now full with calls, they signed partnerships with important insurance names, and attracted big corporate customers. Some of the strategic partners include MedNet Greece, a Munich Re company, the largest reinsurance company in Europe, and SanoPass, the first company in Romania to provide a subscription based service for private clinics. Telios is the 'first stop' in their process should the customer wish a telephone consult prior to making an appointment with a physician.
Telios is currently incorporating, in partnership with MedNet Greece, an AI powered app through which people will be able to diagnose themselves and if they're not satisfied with what the self diagnosis is telling them they can press the button and call a doctor directly.
"General medicine is the most sought advice followed by pediatrics and nutrition"
Using Telios, companies would save time for their employees, who would not have to take time off for unnecessary visits to doctors. They can just make a call and let the service keep their employees and their families more at peace about their health, which is very meaningful.
People generally call Telios for general medicine questions, pediatrics, nutrition and in a lesser regard psychology, dermatology, etc. Child psychology is also a growing segment as sometimes both parents might be working all the time and the kids are left with their peers, in an environment where there are drugs and other issues in the schools.
"General medicine is the most sought advice followed by pediatrics and nutrition. Nutrition is a huge area where we see the need to expand; we're seeing cases of overweight, diabetes, problems with knees or ankles from weight.", explains Phillip.
Besides employees of big corporate companies using Telios, telemedicine in Romania also has some other interesting use cases. For example, Telios gives a five star hotel in Cluj the option for their guests to call a doctor and have a discussion with them, a service offered both in Romanian and English. Other uses include logistics companies, who use Telios for their truck drivers while they are on the road. Telios also offers a "second opinion" service, which offers subscribers the possibility to have their medical files sent to medical doctors in the States to compare it to the opinion from the doctors in Romania. In about 50% of the cases, a second opinion changed the outcome of what needed to be done.
Telemedicine services at the push of a button or even at the sound of the voice, for the blind community
In partnership with Light into Europe, the largest NGO providing support to the blind and deaf communities in Romania, Telios will start providing primary health and wellness service to the blind community in the country. Together, they will provide telemedicine services at the push of a button, or the sound of the voice, to the blind community.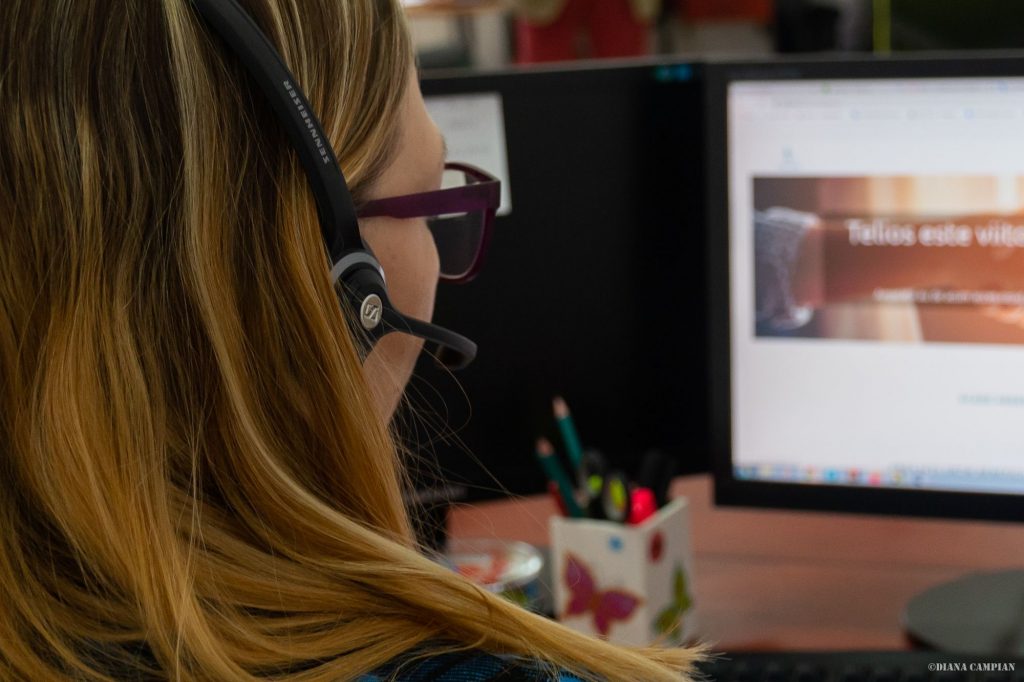 Initially, Telios will provide 150 beneficiaries from this community free access to the platform for one year. In the second phase, they will work closely with Light into Europe and other institutional partners to develop national coverage using this approach with the goal of providing both inexpensive and quality health solutions to vulnerable communities in Romania with limited or no access to basic health services.
"We're implementing the first program where they'll be able to call a doctor and talk to them instead of having to make an appointment and physically go there; for them it's very difficult otherwise. To make an appointment, they now have to make a call and hail a taxi, which makes it very difficult for them to see a doctor, so by limiting those trips we'd be helping a lot of people.", explains Philip.
Telemedicine for villages and expansion into the region
Next year, Telios plans to develop their B2B market and to expand into the B2C area. They will also be increasing their support for the disadvantaged communities, including not only the blind and the deaf, but also the people in the villages. They already have a company in the States that pledged a number of mobile telemedicine clinics that will be utilized for this.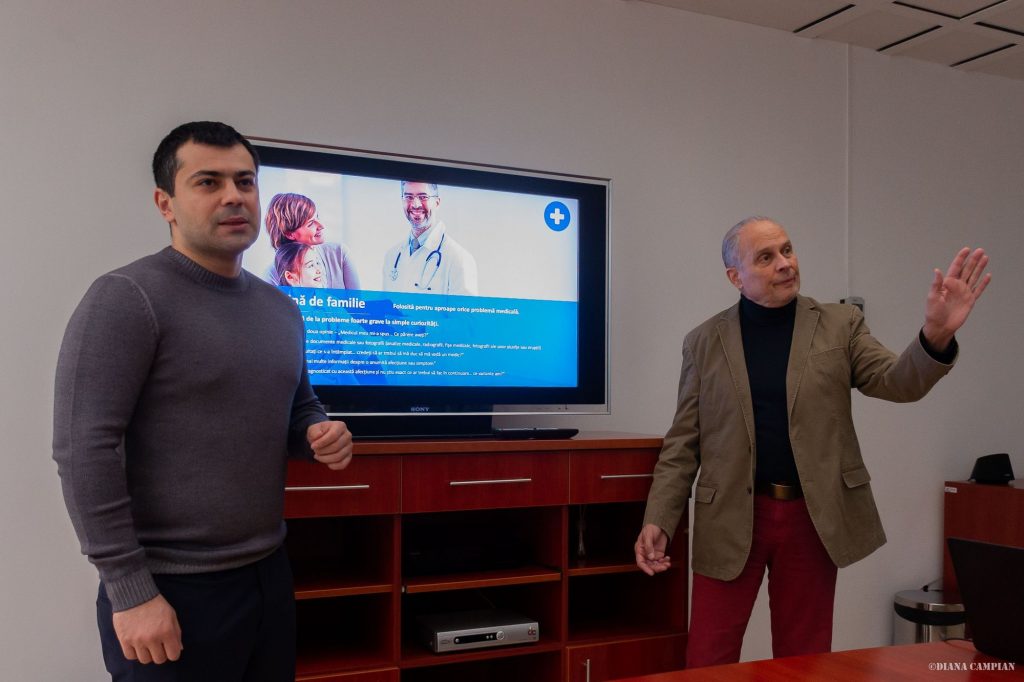 "We have a commitment from a city in the northwest region of Romania that their hospital is going to connect with the villages around them via telemedicine, so the people won't have to make the time-consuming trip to the hospital. For simple things, people will be able to go to the village community hall, which will have a medical assistant paid by the community, and use a telemedicine booth to connect them with a doctor in a nearby hospital with more resources. They will be able to talk to a physician and take basic measurements in the booth.The doctor will then be able to prescribe them the appropriate treatment. We will be providing the platform and equipment for this interaction to be possible", details Philip.
Telios is committed to provide healthcare advice to all levels of society equally and is looking forward to not only expand its' reach in Romania but in all of Eastern Europe, and has plans to go on the Romanian Stock Market within the next 24 months.
In short, telemedicine provides a simple and secure way of making lives simpler and letting doctors do what they do best, and Philip sees telemedicine having a big impact in the future: "Healthcare innovation is a very new and hot market, that benefits all, and I think telemedicine has a bright and innovative future, with the current medical students being the ones that will inherit the future and change the direction of healthcare in Romania.".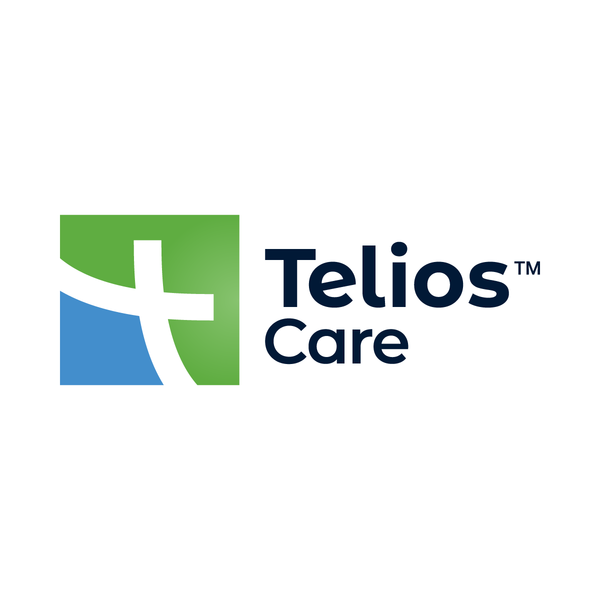 Telios Care brings to Romania more than 25 years of experience in telehealth services in the USA. The company offers… Read More