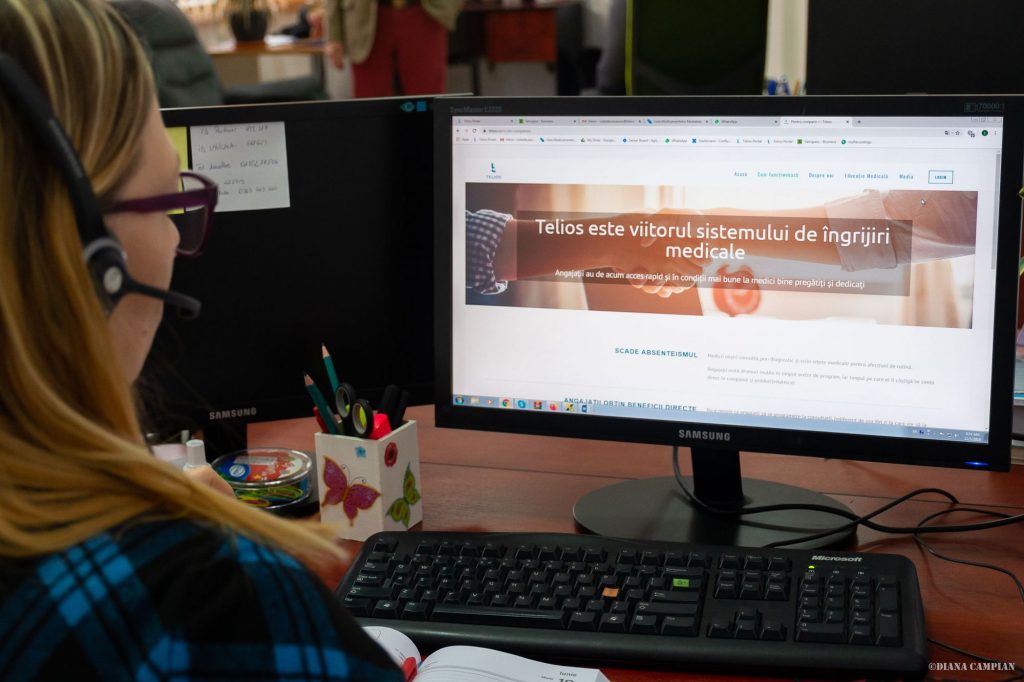 Telios, one of the pioneers of telemedicine in Romania, announced today it has closed an investment round of $ 200,000, including follow-on participation from existing investors. This 2nd round has been syndicated by Transylvania Angels Network in Cluj-Napoca, with involvement from other angel networks including Growceanu in Timisoara and TechAngels Romania in Bucharest, through Smart Impact Capital, a new established micro VC firm founded by Matei Dumitrescu, the vice-president of TechAngels Romania. Importantly, this is the first time that 3 of the largest angel networks in Romania are joining forces in a common investment. Them together with Spherik Accelerator's investment fund and 2 foreign investors: an investment fund from Netherlands and a private investor from Belgium;
Telios services are covering a large and very diverse number of patients, from white-collar managers to blue-collar workers, who all need protection from COVID-19 and healthcare services delivered remotely in order to keep the economy going during the current crisis. The funding received will be used for expanding awareness of telemedicine in Romania, strengthening the market position, increasing the medical staff and enhancing the abilities of the platform.
"We are serving both corporate managers who have to work from home, and truck drivers or warehouse workers who need health advice while they are on the road or in difficult, hard to reach locations. We have by far the largest socio-economic footprint in Romanian telemedicine, which puts us in a very good position to have a strong contribution to healthcare during COVID-19 crisis. More companies and insurers, such as Asirom at the end of March, opt for Telios Care as their main healthcare and telemedicine provider, states Philip Choban, Telios' CEO and Co-founder.
By using Telios, private companies and insurers can provide employees and insured patients, together with their families, 24/7 access to leading-edge telemedicine services provided by a dedicated team of doctors and nurses. Instead of waiting for days for a traditional doctor's visit, patients can now jump into a doctor's visit by phone or online with the most suitable specialist for their healthcare needs within minutes without being exposed to contact with other patients.
"I've been impressed by the work ethic over the past two years by the entire Telios team; medical, technical and sales. They continue to focus on quality healthcare services for all clients. I'm proud of Telios' strong commitment to philanthropy, including providing their services to some of the underserved and underprivileged Romanians, including the blind and wounded veterans.", commented Emmett King, Co-Founder of Transylvania Angels Network and Founding Investor of Telios.
"I am glad to be part of Telios and to contribute as an investor and advisor in both investment rounds. It was a challenging opportunity for me to contribute to this project, together with valuable founders and stakeholders, in order to build something innovative and very necessary in our healthcare environment. Being a pioneer in our market Telios brings through its founders, a wealth of American experience in the field of telehealth. Teaching our local healthcare system how to benefit from reducing visits to clinics, as well as other benefits; saving time and costs for people and companies, and introducing an important new service of obtaining second opinions. All these provide a good foundation for a high growth in the coming months and years.", added Florin Pop, Transylvania Angels Network's Lead Investor and Founding Investor of Telios.
"I founded Smart Impact Capital specifically to help impactful startups such as Telios. We are not only investors, we are a group of people with extensive experience in business, acceleration and financing, committed to growing the companies in our portfolio. Building the gap between startups and investors, and building the capacity of startups to execute the business and to raise funding was one of my main focuses throughout my career as investor and, at the same time, as acceleration expert", said Matei Dumitrescu, founder of Smart Impact Capital & Vice President TechAngels Romania.
"We're excited to be involved in supporting Telios as it aligns with our long-term strategy to become an innovation platform. Spherik's mission is to support innovation in key domains, while investing in startups, making growth resources available for them and helping them connect to the relevant stakeholders. It's an honor to have our first investment made towards such a promising player on the international ehealth market as Telios.", said Paul Brie, President, Spherik.
"We at Growceanu couldn't pass up the opportunity to support Telios on its forward-looking innovative path by bringing in our business angels and their experience, expertise, and extensive network. Beyond the current crisis, this company contributes to the general development and continuing professionalisation of the medical sector in Romania and beyond, connecting patients and expert advice very effectively. The spirit of connection is what has also driven this investment deal and I'm happy to be involved together with our ecosystem partners from across the country.", said Ciprian Man, Growceanu Angel Investment co-founder.
"I'm glad to see this step forward for Telios! With the contribution of 15+ angel investors from 4 investment organisations it is an example that we can communicate and share opportunities together. Based on the efforts of the founding team, Telios is in the right position to help now during the crisis and benefit of the telemedicine wave that grows now.", added Mircea Vadan, founder of Cluj Startups and board member of Spherik.
Telemedicine holds the answer to many of the long-term problems in the Romanian healthcare system. A survey released at the beginning of 2020, covering 10,000 people in 8 cities in Romania, showed that an astounding 85% of people who need medical assistance will usually postpone their doctor visit or cancel it altogether. This exposes millions of Romanians to substantial health risks, missed workdays, and a lower quality of life. It also directly affects companies' productivity and bottom-line, because so many people miss work for reasons that can be avoided with an early doctor visit.
About Telios
Telios launched in August of 2018, after two years of developing the platform. In a very short time their service attracted some of the biggest insurance companies as strategic partners, gained big corporate customers, and significantly increased their call volume. Telios is currently developing an AI powered app for self-diagnosis which they plan to launch soon. Telios is looking to expand its services to more countries in Eastern Europe, all the while keeping up with its commitments to make telemedicine available to more people in disadvantaged communities.
About Transylvania Angels Network
Transylvania Angels Network is an initiative for bringing together business people interested in angel investing and mentoring tech startups. As a network they are focused on connecting people with the desire to learn from each other while assisting to grow and mature the local startup environment. This assistance includes getting personally involved by investing in and/or mentoring startups and their team members.
T.A.N. was created in 2018 as a new branch of Cluj Startups, a non-profit organization working with young entrepreneurs since 2012. Their mission is to support the growth of and investment in the Romanian startup ecosystem and entrepreneurial experience.
About TechAngels Romania
TechAngels was founded in 2013 with the aim of becoming a common meeting point between tech startups and investors. The group has two main objectives: educate and support young entrepreneurs throughout investments, access to the accelerations programs and many other resources necessary for developing their own business and to encourage the potential angel investors to take the first steps in this field.
About Smart Impact Capital
Smart Impact Capital is a new established micro VC firm founded by Matei Dumitrescu, the vice-president of TechAngels Romania. The group comprises 50% techangels and 50% various business experts.
About Growceanu
Growceanu Angel Investment is a group of business angels, active primarily in high-tech areas, who contribute money, professional, and business expertise, as well as personal connections, to the development of high potential (tech) startups.
About Spherik
Spherik is an NGO founded in 2013 to advance tech entrepreneurship in Romania as an essential step towards accelerating innovation. Through our national and European acceleration programs they match startups with strategic resources and support their growth at a global scale. At the same time, as Startup Europe Ambassador, Spherik exerts a strong position within the policy-making process both at national and European level.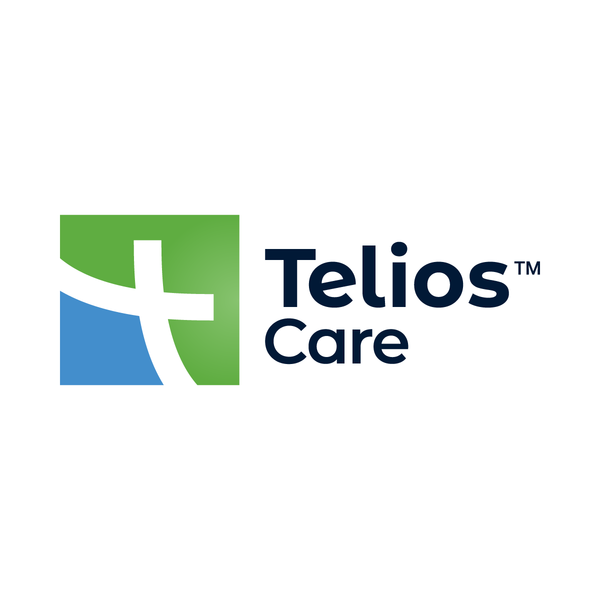 Telios Care brings to Romania more than 25 years of experience in telehealth services in the USA. The company offers… Read More