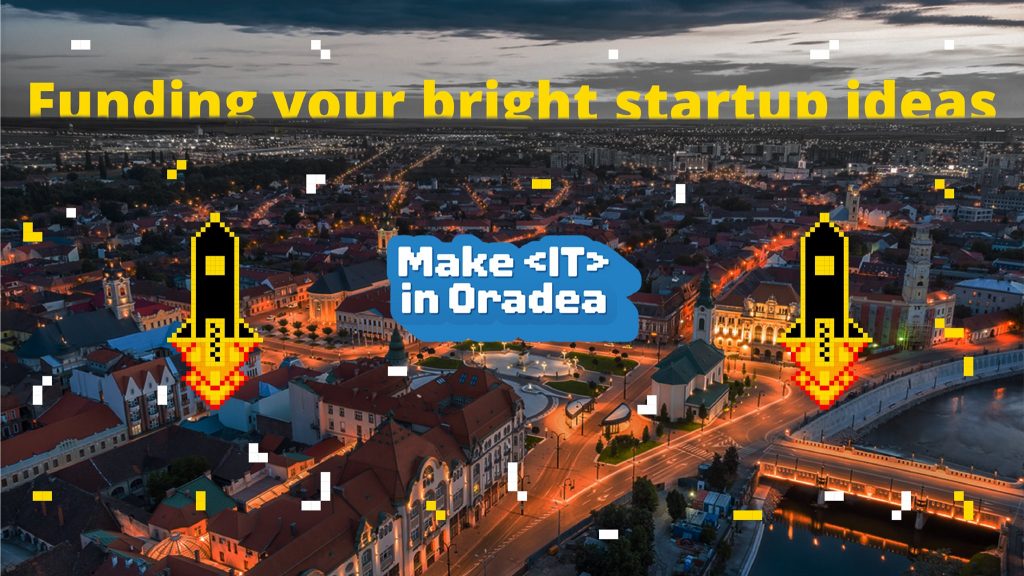 Make IT in Oradea, and NGO founded by local authorities and companies in Oradea, North-West of Romania, launches the Bright Nights Incubator program for startups, which offers mentoring and funding of up to €50,000 for technology enthusiasts who have innovative business ideas and who want to start a business in Oradea. The program has an annual budget of €300,000, granted by the City Hall.
Oradea's continuous investment in improving the quality of life of its citizens and in public infrastructure, coupled with new programs and initiatives aimed at supporting the creation of new startups are setting the city to become one of the most attractive startup hubs in Romania. With a highly developed entrepreneurial culture due to its proximity to the border and various historic reasons, having excellent healthcare facilities and offering unique cultural experiences, Oradea's future may reside in its rather "softer" skills, a combination of business development talent and wellbeing services, complementing the more techy nearby hubs of Cluj and Timișoara.
Make IT in Oradea is a non-profit association founded this fall by local companies Paymo, Helion, Smartware, Mobiversal, Roetco and local authorities, through the Oradea Local Development Agency (ADLO), in collaboration with external partners such as Orange Romania, through the Orange Fab program. The startup incubation program kicked-off on December 4 with a virtual event dedicated to students in Oradea, passionate about technology & eager to start their startup.
Bright Nights Incubator is an an educational and entrepreneurial programme aimed at all technology enthusiasts, young people with ideas or experienced business people, who have an innovative idea that uses modern technologies. The incubation program offers them the opportunity to test their idea and develop it to the stage of financing.
The objective of Make IT in Oradea is to develop the creative industry in the region by setting up innovative startups in the technological sector
The Make IT in Oradea strategy for 2021 aims at developing a local community of IT startups, in three stages: identifying and selecting innovative ideas in the IT field, transforming them into business ideas under the guidance of experienced mentors and, in the final stage, financing each selected business with amounts of up to €50,000. The programme will run each year for a period of approximately 9 months.
December 2020 – March 2021: Pre-selection stage, in which participants are invited to submit their idea on the platform for one of the idea competitions that will take place in the coming months.
April – August 2021: Incubation stage, in which the selected teams are guided by mentors and experienced partners, so that the idea to develop to the business stage.
September 2021: The financing stage, in which the business ideas selected in the final will receive financing of up to €50,000.
In the first phase, those who want to participate are invited to join the Bright Nights Incubator program to present their ideas. Both individuals and teams can join the program. There are no criteria for registration, but each idea entered will be approved in competition, in advance, by the organizers. Due to the current health context, the meetings within the program will take place online.
Additional information and details can be found here: makeitinoradea.ro.