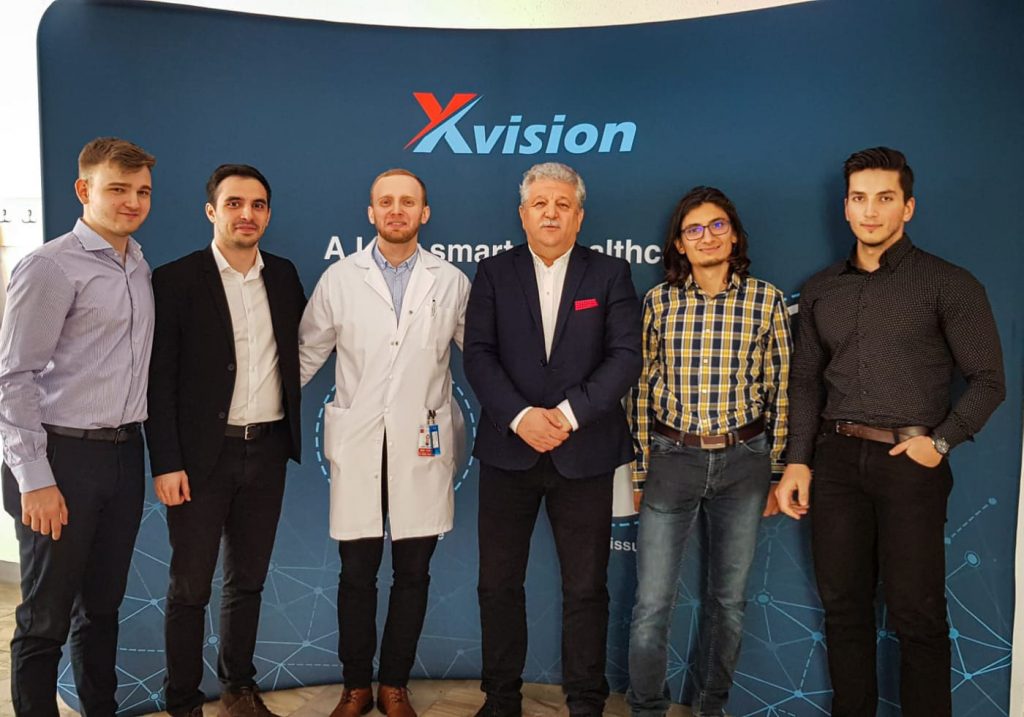 XVision, a medtech startup based in Timisoara, Romania, announced it has implemented its AI-based platform for analyzing lung X-rays within the Timisoara County Emergency Clinical Hospital. This is the first implementation of an AI-based platform in a Romanian public hospital. 20% more lung X-rays can be interpreted daily with the help of XVision, the application signaling those with pathologies and prioritizing them for visualization by radiologists. The application will be further developed to provide data for upper and lower limb X-rays.
The introduction of the platform in the hospital takes place after the development of a pilot project over a period of one year, which aimed to improve the algorithms used in the analysis of X-rays and to make the image interpretation process more efficient. For this project, the XVision team worked with the radiologists of the hospital, coordinated by Professor Florin Birsasteanu.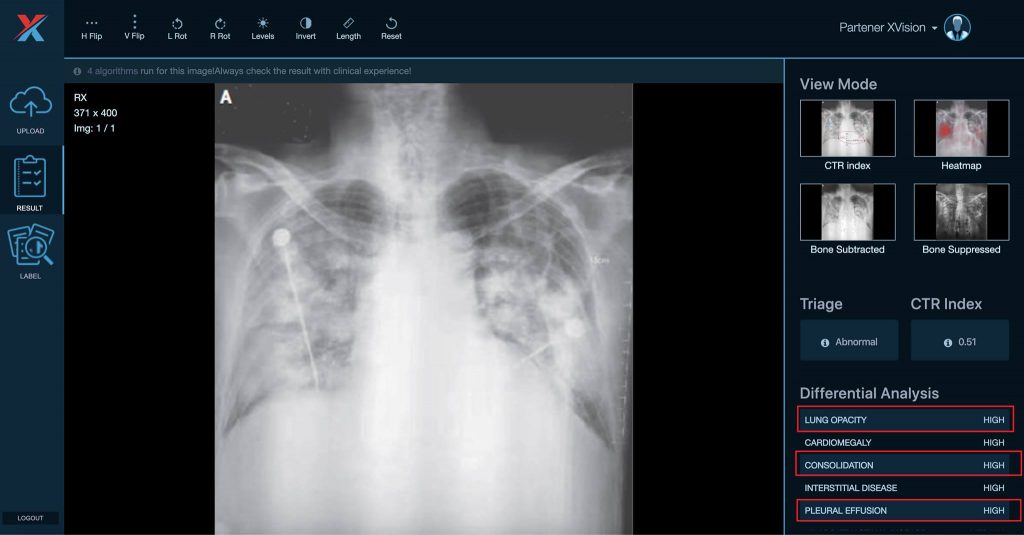 XVision started two years ago, has accelerated in 2019 and their platform is now being tested by hospitals in various cities in Romania, like Timisoara, Oradea and Bucharest. Last year, XVision was selected in the Techcelerator acceleration program, through which they raised a total investment of € 100,000 from GapMinder Venture Partners.
"It was a very good year for us, both in terms of the technical development of the platform and its implementation in hospitals. In 2020 the focus will be on our expansion into as many public and private hospitals in Romania and we also plan to expand on international markets", said Stefan Iarca, XVision co-founder. "We want to have a closer relationship with the doctors in the hospitals we work with. They play a vital role in the development and improvement of the platform. In turn, the XVision application facilitates their work, ensuring them an even greater degree of accuracy in interpreting the results", he added.
Doctors who want to test the platform can make a demo account here where they can upload lung X-rays for analysis.
"The interest that XVision received from the Timisoara County Hospital further supports the argument that innovation capabilities in the Romanian healthcare ecosystem are growing and that the Romanian healthtech startups can potentially solve important healthcare needs in Romania and worldwide", said Dr. Ion Petrovai from FreshBlood, a Cluj based NGO which supports health-related startups and one of the main catalysts of innovation in healthcare in Romania.