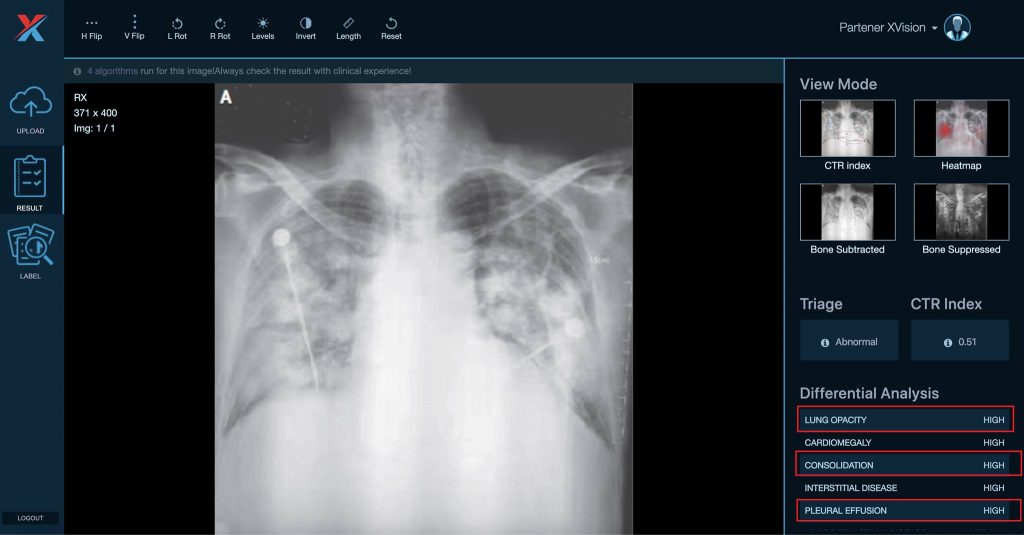 In the context of the COVID-19 pandemic, Timisoara-based startup XVision has announced it offers free access to its AI-based healthcare platform to any doctor who believes that this platform could ease his work in the coming period. The platform developed by XVision allows faster and easier analysis of chest radiographs with 20% more X-rays being interpreted daily, the application signaling those with pathologies and prioritizing them for visualization by radiologists.
XVision observed that a record number of chest radiographs were recorded in a partner hospital, the increasing workflow leading to the exhaustion of the doctors and to system overload. XVision uses artificial intelligence algorithms for the analysis of the pulmonary X-rays, among the radiological aspects identified being those directly correlated with pneumonia, a pathology that is also caused by COVID-19.
The doctors who would like to access the platform should contact XVision here for more details.
The startup was established two years ago, had an accelerated growth in 2019, reaching to expand nationally, the platform now being tested by hospitals in Timisoara, Oradea and Bucharest.
Last year XVision was selected in the Techcelerator acceleration program, through which they raised a total investment of € 100,000 from GapMinder Venture Partners. Techcelerator has recently launched an initiative intended to bring in one place Romanian startups that could ease the crisis situation generated by the COVID-19 pandemic. Startups can register here.