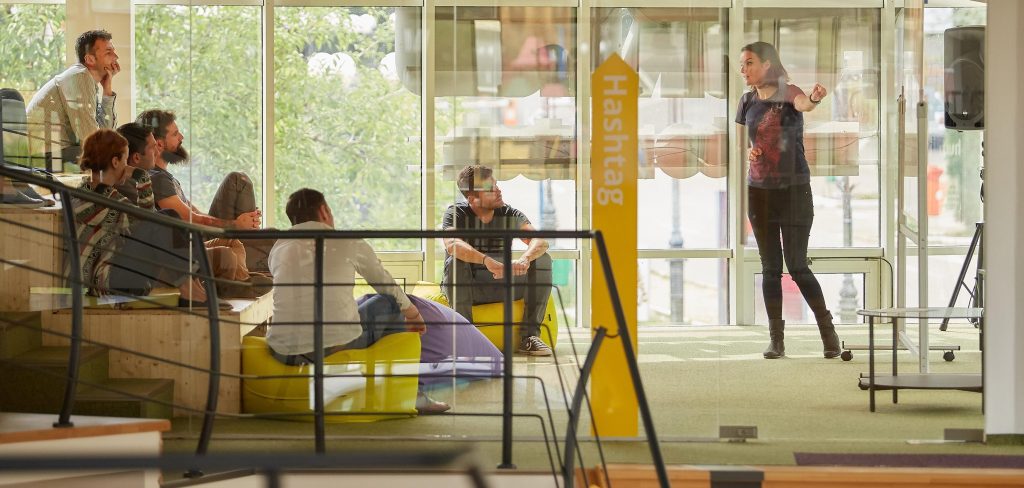 Rubik Hub has opened the application process for Rubik Garage | Batch 2, a 6 month pre-accelerator program for early-stage startups in Romania, supported by Orange.
Rubik Garage is a free program that requires a high level of commitment from the startup founders. The founders will spend 6 months with dedicated professionals in order to overcome any current blockages and identify together your development needs.
The application deadline is on 22nd of March 2020, startup founders can apply here.
After being accepted in the Rubik Garage program, the startups will receive a personalized roadmap, that includes office hours, workshops, events, meetings, mentors, training and skill share keynotes. The completion and progress of the goals will be tracked periodically, as the founders will be held accountable by an Advisory Board.
For the startups showing growth & commitment Rubik Hub aims to facilitate great opportunities: from spending one week in an accelerator & startup ecosystem, offering scholarships for housing & traveling to facilitating one booth at a Global Startup Conference.
Even more, all the startups accepted in the program will have free access to the mentor community, to funding opportunities, to the co-working spaces that are part of the Orange Hub Pass and the Rubik Hub startup library, with over 150 titles.
In the 1st batch of Rubik Garage, 22 teams were selected, out which to 5 were offered scholarships, while the best startup team got access to Disrupt Berlin 2019. More than 50 mentors and specialists were involved in tutoring the startups.
Rubik Hub started in the small town of Piatra Neamț, situated in the North-East Region of Romania, but in short time they became relevant for the entire startup ecosystem of the region and today their programs are delivered nationwide, with a mission to help develop the existing entrepreneurial ecosystem of Romania.