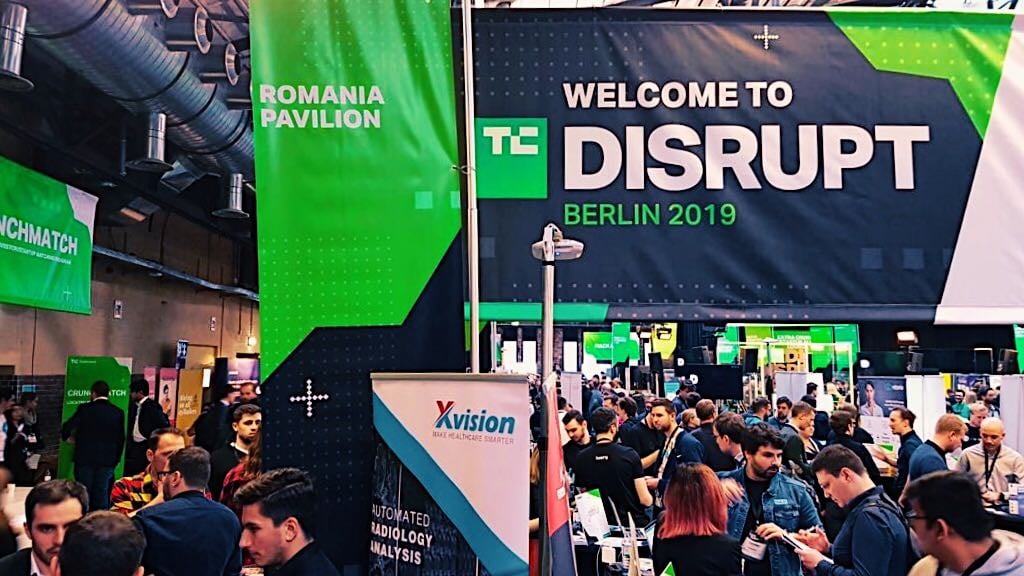 In an unprecedented move for this type of events and at this scale, several Romanian startups, and some of the organizations and hubs supporting the local startup ecosystem, namely How to Web, Techcelerator, Activize, Cluj Startups, Rubik Hub and Impact Hub, have joined forces for the biggest Romanian presence so far at TechCrunch Disrupt Berlin 2019, one of the most important conferences in Europe dedicated to startups.
Over 60 representatives of startups and support organizations in Romania were present during the 2 days (11st-12nd December) of the conference in the capital of Germany, and 17 of the most promising startups in Romania were showcased themselves in the exhibition area (Startup Alley) of the conference.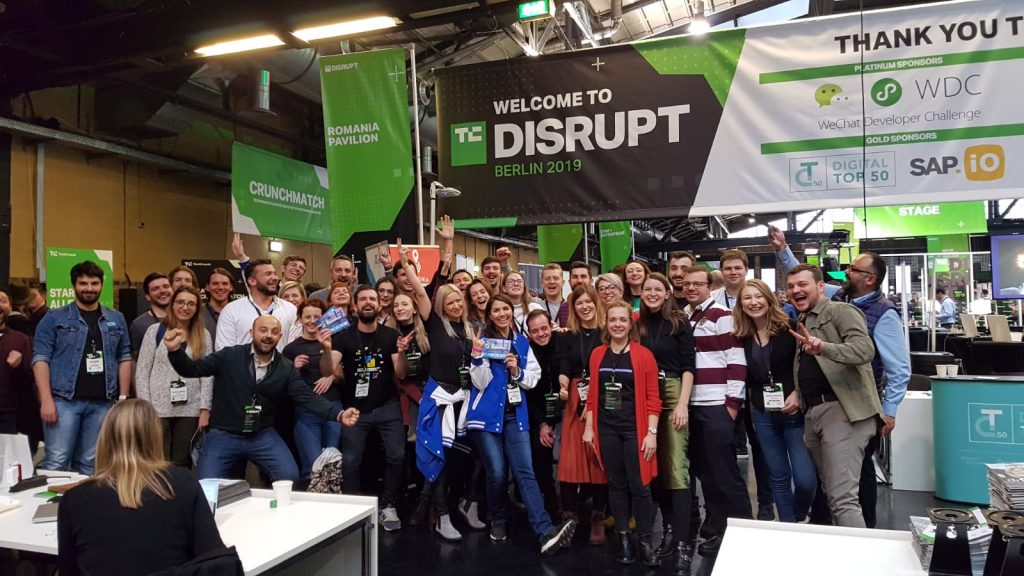 "Over the last years, our attention was more focused on examples of founders, investors, organizations and events from the international tech industry, and we kind of overlooked what was already happening in Romania. But this year we've looked more within the local Romanian tech ecosystem and we thought to bring what was happening there in an international context, and that is the Romanian Pavilion at TechCrunch Disrupt Berlin 2019.", said Alexandru Agatinei, Startup Programs Manager at How to Web and one of the key organizations involved in the making of the pavilion.
During the event, How to Web also distributed their recently launched report, Eastern Disruptors, which captures the transformation of the central and east-European technological and digital landscape and in recent years.
The 17 startups that made up the Romanian pavilion were: Neurolabs (Best Innovation Award la Startup Spotlight 2019), Jobful (Best Pitch Award la Startup Spotlight 2019), Soleadify, Beez, OncoChain, Pamble by Wolfpack Digital, Cyscale, XVision, Sypher, Underline, Etvas, Ivory, NetBears, Maponia, Trainsfer, Floca and eNevoie. A few other Romanian startups participated independently, like: SocialBee and Paid Analytix.
"Romania's pavilion at TechCrunch Disrupt Berlin was an excellent opportunity for Romanian startups to mingle together and share their experiences with fundraising, technology and what it takes to make it as an entrepreneur. Great job for everyone involved in organizing this event and collaboration.", said Patric Fulop, co-founder at Neurolabs, the startup which received the Best Innovation Award at Startup Spotlight 2019 and participant startup at Berlin.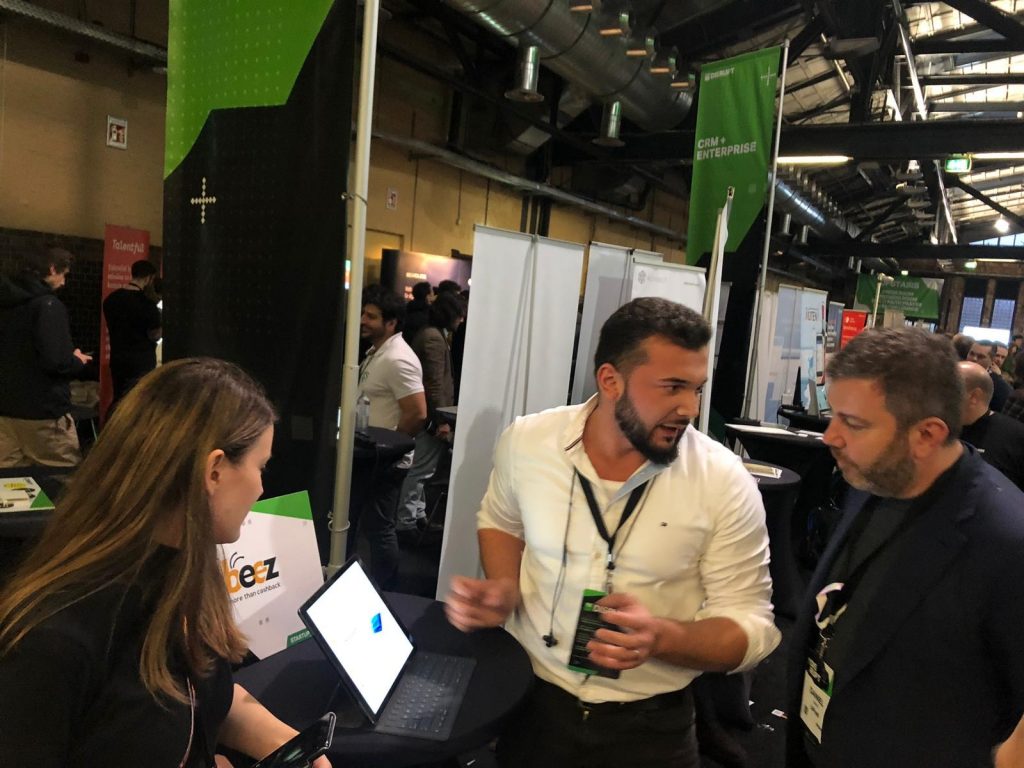 Participating Romanian startups had the opportunity to showcase their products alongside those of hundreds of other startups, attend the Battlefield Startup competition and take part in workshops and networking sessions with investors and other founders.
The Romanian joint effort proved to be a huge success and could become a model for future collaborations of the local startup ecosystem, as Mircea Vadan from Cluj Startups, one of the organizations supporting Cluj-based startups sees it: "I'm really happy to see this happening: startup organisations acting together for the growth of the ecosystem. This can become a model for future collaborations for other international conferences and events where we can participate together.".