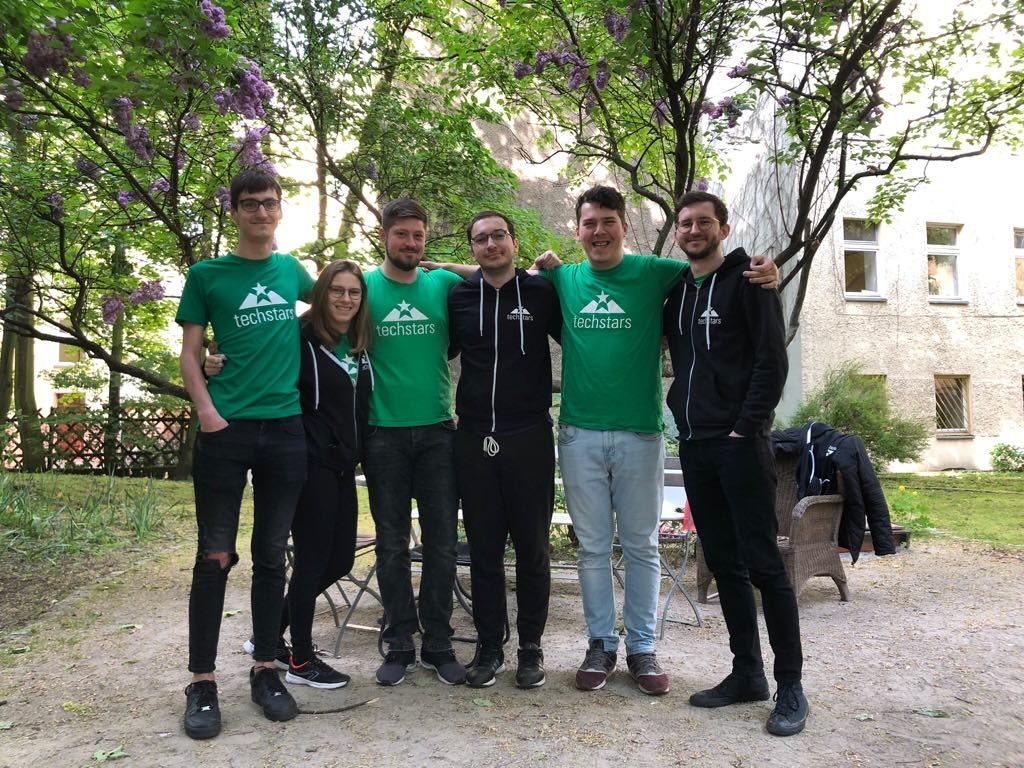 Romania-based Nifty Learning brings operational intelligence to the complicated and messy world of enterprise training management. Their platform plugs into the different systems that companies already use and perform a diagnosis of training plans, to help companies measure progress and make sure learners are on the right path, saving 20% of training budgets and making sense of all employee training data at the same time.
A team of ex-BEST.eu.org volunteers from Iasi, Romania, recent graduates of Techstars Berlin, they are now starting to scale globally. We spoke with Letitia, CEO and co-founder of Nifty Learning, about their start in Iasi, Romania, their experience at Techstars Berlin and about the ecosystems where they operated so far, Berlin and Iasi.
Okay, Letitia, tell me a bit about what Nifty Learning does and when you were founded
We started the company based on my previous experience at Xerox, where my team of 100 people was in charge of creating and planning 30,000 training sessions for a corporate client. We were doing a lot of the work on paper, which was incredibly counterproductive.
I quit my job there and I decided to build a software solution that helps companies manage offline training more efficiently. We started less than three years ago and in May 2019 we have graduated from Techstars Berlin. And it's getting better and better by the day.
So you said you started the idea at Startup Weekend Iasi, Romania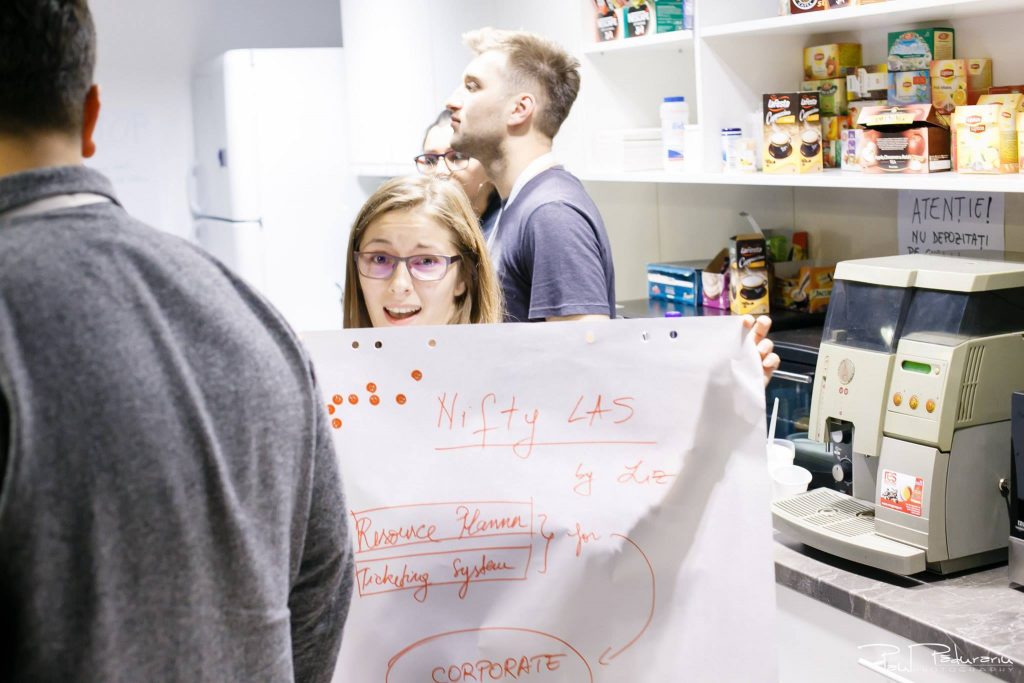 Yes, in October 2016, I think it was the third or fourth edition of Startup Weekend in Iasi, where I had attended two years prior with another idea. This time around, a couple of friends from BEST attended the event – BEST is the NGO we were all volunteers in. And they really liked the idea, they said that, because I'm presenting it, they trust it. And we started working together.
We didn't really take it very seriously at the Startup Weekend, because everyone goes there with a dream, but not necessarily with a plan in mind. At the end of the event we actually got second prize, which was really cool. We got some perks out of the event, and we became more aware of the opportunities in the startup world. So we said, okay, let's give it a try.
We worked for a couple of months in the weekends. We reached out to about 150 companies, among which some were in the pharma field. A Learning & Development Manager from one of the largest pharma companies responded and said that they think the idea is really, really good. And when we have a mature product, we should reach out to them and maybe start working together. So that was a trigger for us to say, okay, this is a proper business idea, so let's start building it.
Of the original founding team from Startup Weekend, three of us are still working together now. The first year and a half, we bootstrapped so all of us worked full time jobs and part time for the startup, on weekends, afternoons and so on. Around Christmas of 2017 we met with Andrei Postolache from TBNR Accelerator, Iasi. We knew each other from other startup related activities and, if I remember correctly, I think he had been a judge at one of the Startup Weekends in the past. He suggested to have a conversation more seriously about this, to see what we are doing at Nifty and what our progress was. At that point in time, we had just finished building an MVP of the application.
Our conversation went really well. We basically spoke on the 22nd of December 2017 and in January next year, TBNR told us they want to invest 33,000 EUR. And then in April – May 2018 we became the first investment of the first accelerator in Iasi. This allowed us to take Nifty to the next level: they gave us the money that helped us quit our jobs. We worked based on that source of funding for about a year. During this time we applied to a couple of international accelerators, including a Techstars programe, but without success that first time.
Around summer 2018, Mircea Vadan, whom we also knew from BEST, told us that Spherik Accelerator in Cluj-Napoca, Romania, was starting a collaboration with KPMG Romania and was looking for B2B startups to join. The program is called KPMG Startup Grow Pad and had its Demo Night on the 7th of March this year. We applied and got in and, with their help, we took our software solution to a whole new level of maturity. It was our first true situation of interacting with users who would test our application and give us actionable feedback, so this opened our eyes to what customer support looks like and what we should do as software providers.
We continued applying to international programs and in December of 2018, we actually got in the final round for Techstars Berlin and for Y Combinator, which is the other big one in the world. We went to San Francisco, we had both interviews on the same day, which was an incredible coincidence. We then got accepted into Techstars and it's it's been a wild ride ever since. Techstars is really, really amazing and very welcoming, I would say, and very supportive. A lot of people might not know this, but Startup Weekend was a Techstars brand as early as 2015, so we could even say we were destined to end up in their accelerator, somehow.
What's the startup ecosystem like in Berlin?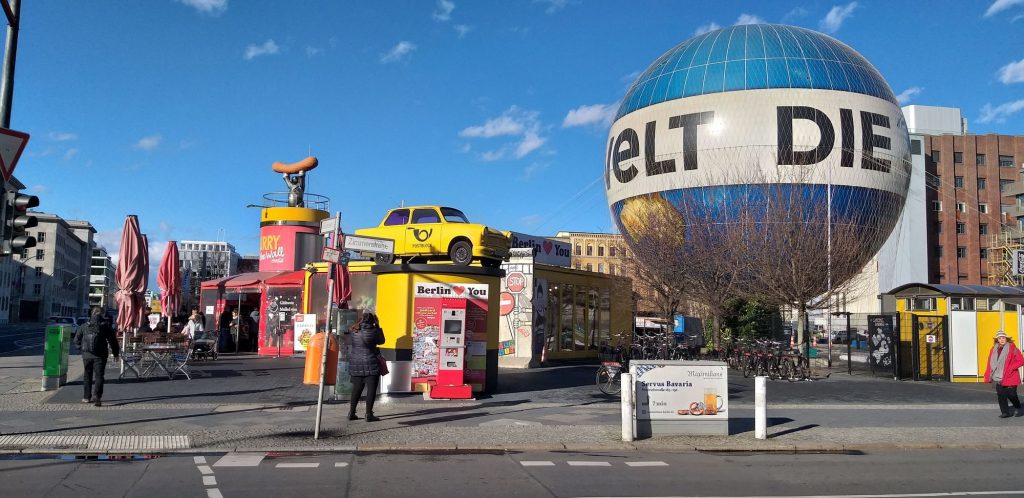 We stayed in Berlin for three months and had Demo Day on the 16th of May, so not a very long time. Every big city in Europe claims to be the next Silicon Valley or aspires to be that. A lot of people say that Berlin to Germany is like San Francisco to US, it's not your typical German environment, business or otherwise, which is very true. The city is incredibly cosmopolitan, people are relaxed, very positive. The ecosystem itself is varied, you have a lot of co-working hubs and acceleration programs, a lot of opportunities for startups.
A lot of companies are now looking to focus on innovation. Some of them work together with accelerators to create their own corporate programs, like Metro for example, or SAP, which work together with Techstars. Corporations are reaching out to these large accelerators to learn how to foster innovation in their own organisations.
Even though there are a lot of startups emerging from this context, I think one aspect that is different between Berlin and, let's say, maybe London or the US, is that German investors are typically more conservative. So they expect a bit more proof of business, rather than just a good idea. The ecosystem itself is really welcoming, as in you will develop a network, you will speak to people that can teach you things, but in terms of money, it's probably easier to start speaking with angel investors, and form a relationship first, and then reach out to VCs, if you're an early stage company.
What is the mechanism of the investments Techstars offers?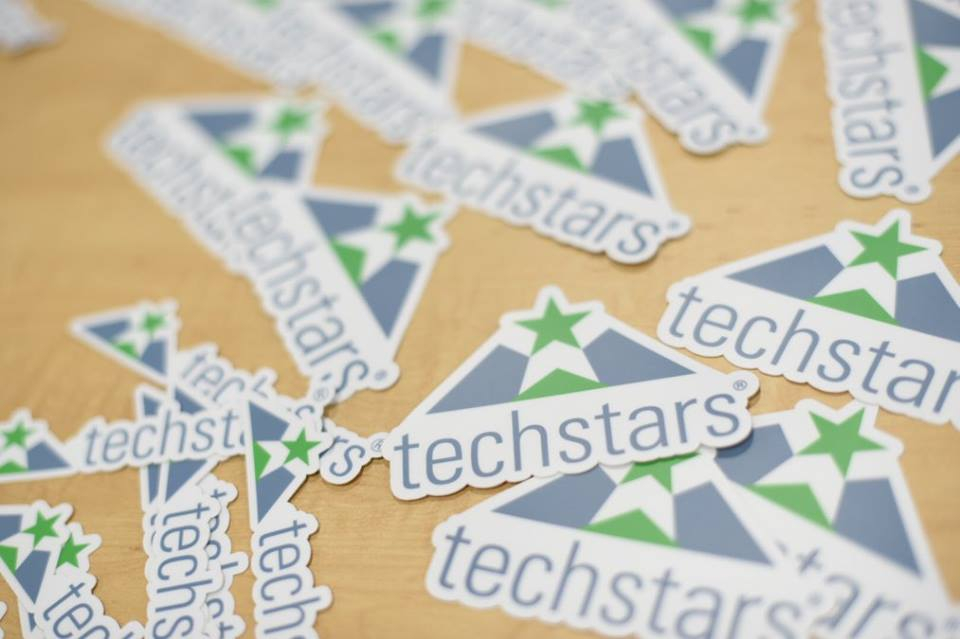 All the companies that join Techstars give 6% of the company in exchange for $20,000, that's the fee of the program. That's what it's called, it's not a tool to evaluate your company. It doesn't matter what stage your company is in. If you're early stage or your company has already gone through a series of funding, everybody receives the same terms. And then Techstars also offers companies a convertible note of $100,000. Depending on where the startup is in its funding journey, founders can accept it or not; we decided to take it. And from then on, it's on the startup to do fundraising further. This is also not a valuating mechanism, since it's a convertible note. That basically means that the equity Techstars receives will be determined when the startup raises an investment round that is priced.
I've recently been to Barcelona and one of the problems I've noticed there is the scarcity of available talent. Is this similar in Berlin?
I think it's not necessarily a problem of scarcity of talent, it's more like a scarcity of talented people willing to take the risk. You will have very, very skilled people, but not all of them will come if they don't have some sort of job security or, you know, something that gives them a feeling of safety. And I think this would be probably more prevalent in Germany rather than other places. Just because Germans are more conservative in that sense, but the foreigners who move to Berlin, they are more flexible and willing to take the risk to go on a professional adventure. At least this was the impression I got.
And what about the quality of life in Berlin? Is it a factor which attracts startups to move there?
Yes, it is. Berlin is surprisingly cheap for the capital city of the strongest economy in Europe. It's actually the right kind of place to work in, if you're an early stage startup that has some funding and wants to be closer to the rest of the world, in a sense. Romania is considered a bit too remote, big VC funds won't look at Eastern Europe, because there's little credibility. If you're based in Berlin and they see that, then suddenly your credibility increases.
Also, Berlin is cheap enough to afford a decent standard of living without exhausting your runway as an early stage startup. Compared to London, I would say it's probably about half of the living costs. If you want to settle down there, I think for two people, you could get away with 800 euro rent in a decent area of the city and that includes utilities. And it's Berlin, which is a big, big plus.
We actually were talking recently on the Techstars group chat with the other company founders and someone sent a chart exactly on this topic: Berlin was on the top right, it has one of the best ratios between quality of life and cost of living.
Are you thinking to incorporate and/or move in Berlin?
We're thinking about it, but not yet. When we were speaking to Techstars in the beginning, we were talking about whether to incorporate in Germany, specifically for this programme, or UK or the US. And we decided for US because, actually, half of our addressable market is there. So we know for sure that we will expand there at some point and also raise the future rounds for series A and further in the US.
Between now and moving to the US, there has to be an intermediary stage, so we're thinking about Berlin. We've made friends there and we know the people and the ecosystem. It will probably be a choice between Berlin or another large European city, like London, for example. We do plan on maintaining the R&D in Romania in the long run, it's actually a competitive advantage for us, especially when you're building enterprise software. We can move much faster and more cheaply by doing this.
So tell me a bit about the Iasi startup ecosystem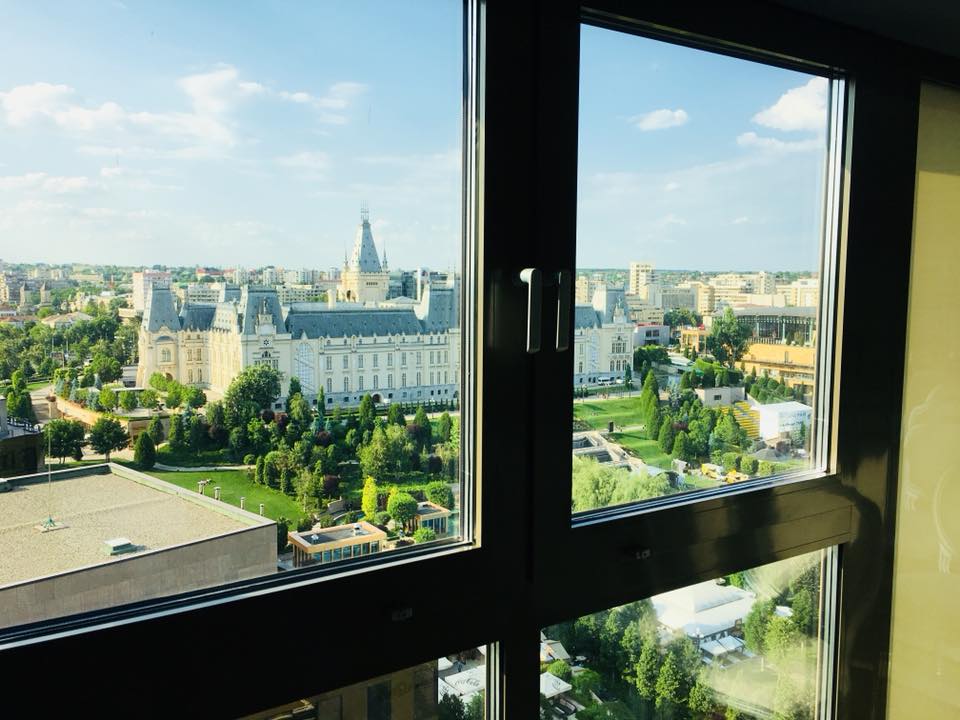 I think Iasi is starting to pay more attention to this type of entrepreneurship. We're seeing a lot of new activities addressed to startups. Of course, Startup Weekend, Catalin Scripcariu and the team who are organizing this event, they are among the pioneers of the Iasi ecosystem. Our investors from TBNR host a lot of activities for people interested in technology, the most prominent being Codecamp, which is now a country-wide conference with multiple tracks. They recently introduced the startup track, organized by Rubik Hub in Iasi in the April edition, and it's getting more and more attention with each new event.
Innovation Labs is also a competition that's happening now, I've seen the Demo Nights from How To Web, there are meetups organised on fundraising and FinTech, blockchain meetings or UX workshops. I've also seen that Startup Grind has representation in Iasi and is organizing activities. There are a lot of more resources available to young entrepreneurs now than there were a couple of years ago and this is wonderful and very inspiring.
Tell me something about the team as well, I think you have some interesting stories to share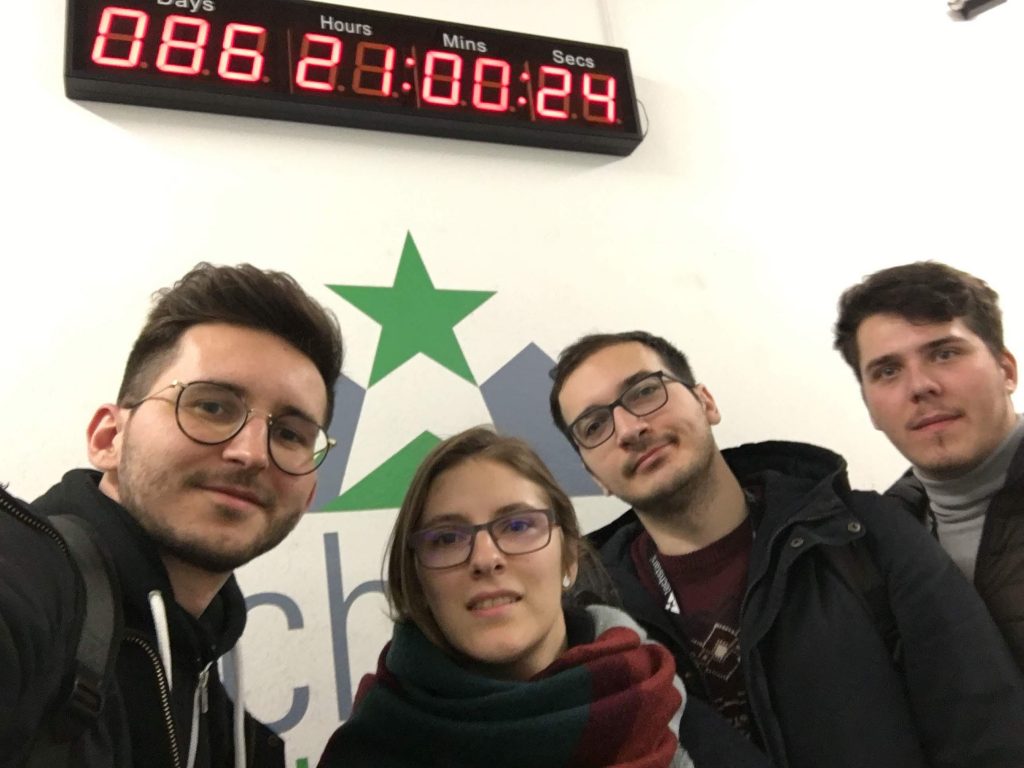 Yes, plenty of stories! We are 4 people in the founding team right now and 6 in total.
Victor, who's the CTO, is very passionate about building stuff. He built his his own Go Kart from scratch in school, from parts that he found and put together. And he's a brilliant thinker, I would say, he comes up with solutions to everything we can think of.
Chris, the COO, is doing sales, marketing and basically anything related to business development; he's a natural at this and he's taught me a lot. He is so passionate about sales that when he was six years old, he actually started selling watermelons. Even as a kid, you know, he hustled and actually closed his first "deals" even before going to school.
Bogdan, who is in charge of product, is very thoughtful and methodical and looks at the bigger picture to understand how each piece fits into the puzzle. He's the one who ensures that our software product ultimately make sense. This is crucial especially now, when we are working to make our solution scalable globally.
And I have the training domain knowledge. When I pitched Nifty Learning at Startup Weekend in 2016, I had just quit my job a couple of hours earlier, on the same day. I used this in the pitch as a shock factor. The audience actually thought I had quit to work on Nifty full time that exact evening, so it created a lot of funny confusion for everyone attending.
Dragos is a senior engineer and cloud architect and he's currently lending his expertise to the team. His role will be critical as we scale the product and need to keep in mind efficiency and security of data. He officially joined the team in the beginning of the year, but we were talking about it much earlier.
And Alex, who is the newest "nifty" to join the team, started in May. He's a visual designer and he works on both product and on the website, making sure our image is consistent. We've received a lot of praise for our visual identity, it's done very professionally.
So, what's next?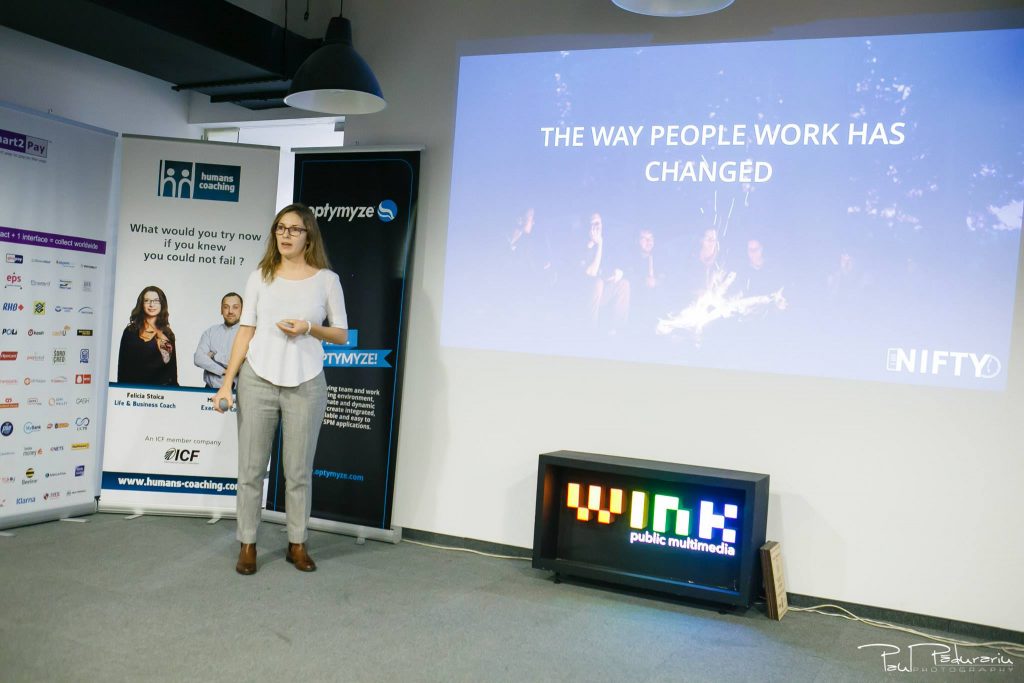 Next, we are focusing on the product, we are going to expand the features even more. We plan to secure a funding round before the end of the year and we will reach out to both angel investors and venture capital funds. This round will enable us to scale our sales, because the enterprise sales cycle is quite long. In order to have more companies in the pipeline, we need to have more people doing sales.
In parallel, as I said, we will work on product development and increase the team on the technical side, too. We already know that half of our addressable market is in the US, but for the moment we will stay here and we will work with the contacts we've made in the German market, as well as continue our relationship with the companies we're talking to in Romania.
The most recent update is that we were contacted from the Netherlands by a company that wants to start using Nifty right away. We didn't do any active marketing in the Netherlands, so this is very surprising good news. We will also invest time and effort in content marketing, because we've actually gathered a lot of information in our company research and we could use these insights effectively in targeted campaigns.
All in all, we've already made plans for this upcoming year and we know where we want to go with Nifty Learning. We're grateful to have been part of Techstars Berlin and now that we're home, we will focus on building the company and getting ready for the next stages. We have a really interesting summer ahead of us, so keep an eye on us to stay up to speed!