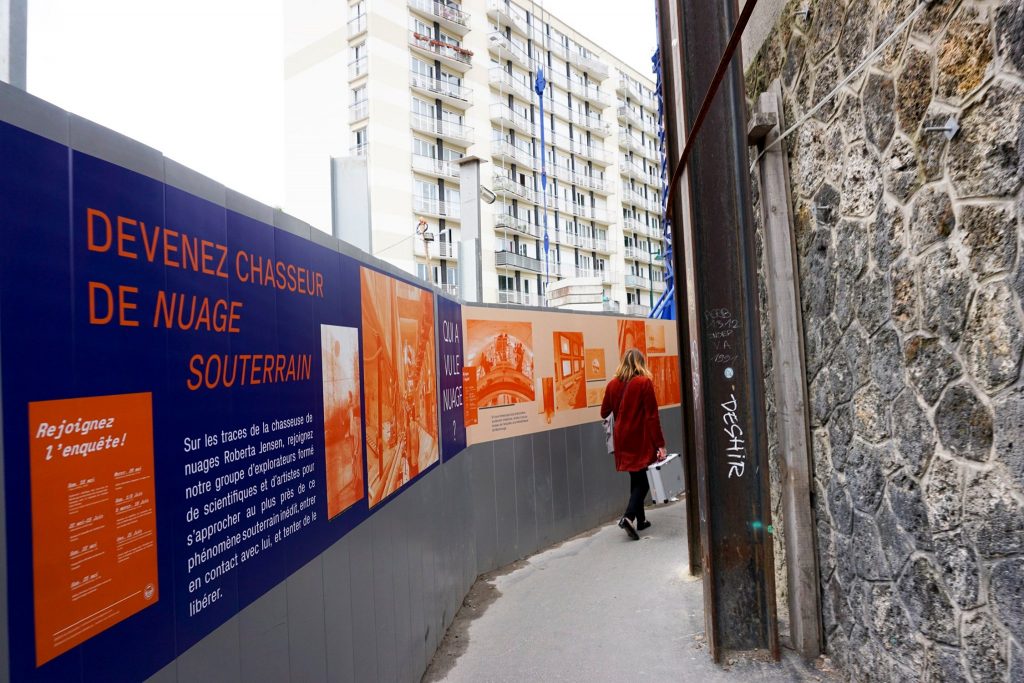 Loïc Fel is the former sustainable development manager of BETC, one of top French advertising agencies, he is the co-founder of the Coalition for Art and Sustainable Development (COAL) and creator of Contremarques, a creative "purpose store" whose ambition is to gather a diversity of emerging brands and designers.
I've met Loïc in Cluj, Romania, with the occasion of La Nuit des Idées, a debate organized by the French Institute on the relation between art and ecology. I've talked with Loïc about the role of artists as innovators, both in the economic sector and the city.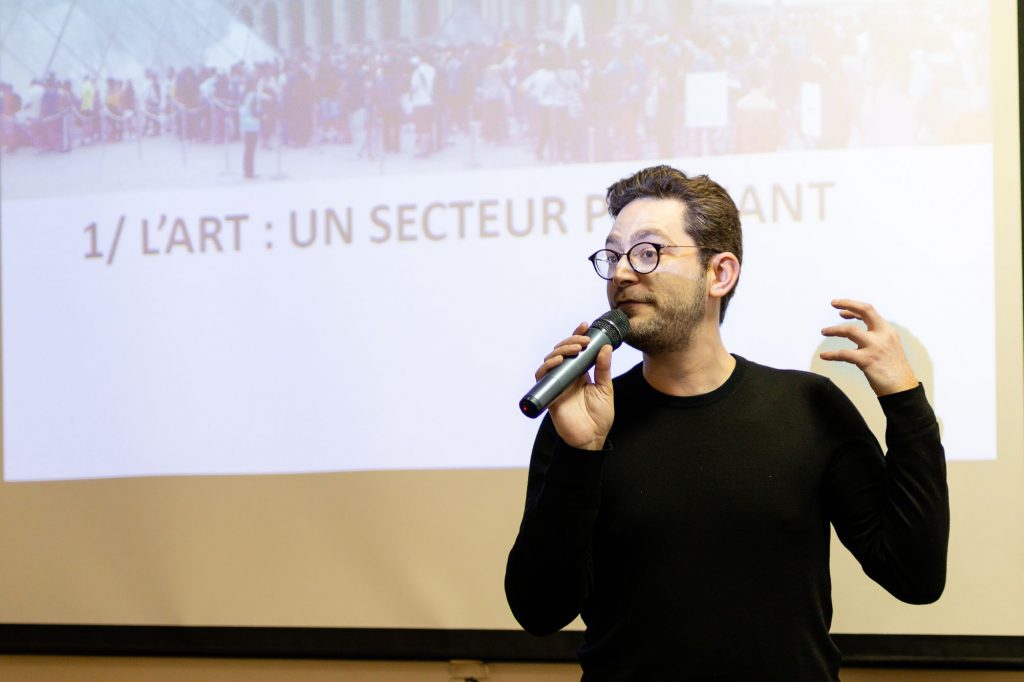 The artist can innovate like nobody else
The interesting thing about artists is that they don't have to succeed when they try something. It's research, and it can take a long time. They present some artwork following this research, but they don't have the pressure to innovate and succeed, like people do in the technological field.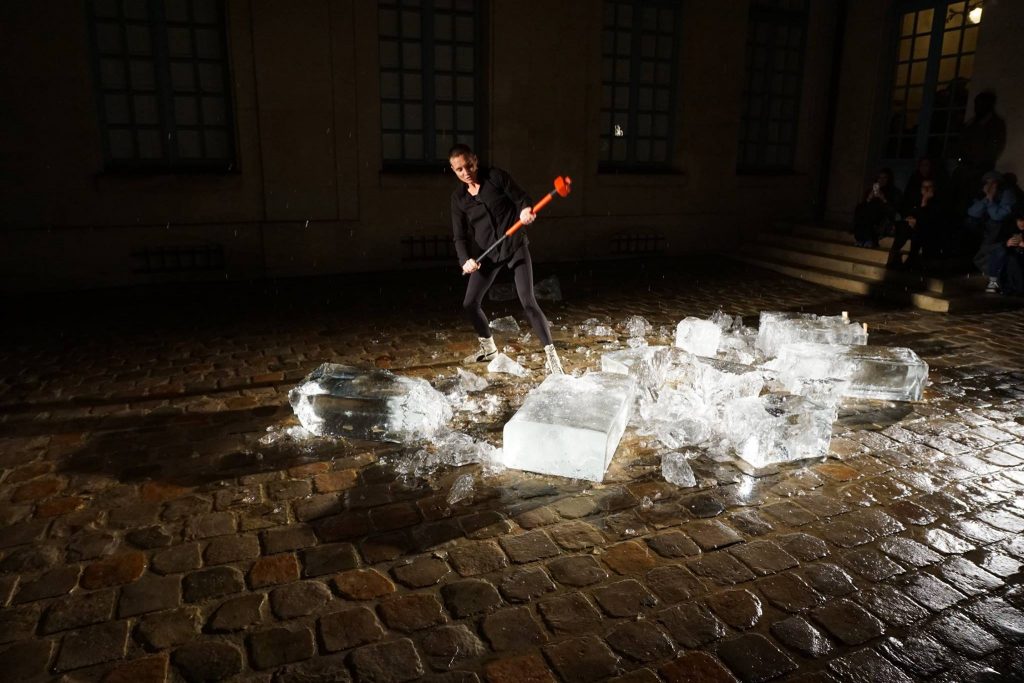 They don't have an obligation of results. They don't have to imagine an economical model for their innovation, it can just be about changing behaviours, making people do something together or imagine a new way of producing something, and not a way of making money. On the other hand, a company has to innovate based on an economical model and in a short time research, so it's not the same at all. And that's why the artist can innovate like nobody else.
Artists can discuss without an agenda, can act as neutral agents for the city
In lots of our experiments, we are proposing artists to be virtual agents when a conflict arises. Because when a company speaks to the people, the people think the company wants to sell something, when the company speaks to the authority, the authority thinks that the company wants a new right, and when the authority speaks to the citizens, they think the authority wants to be reelected and only that.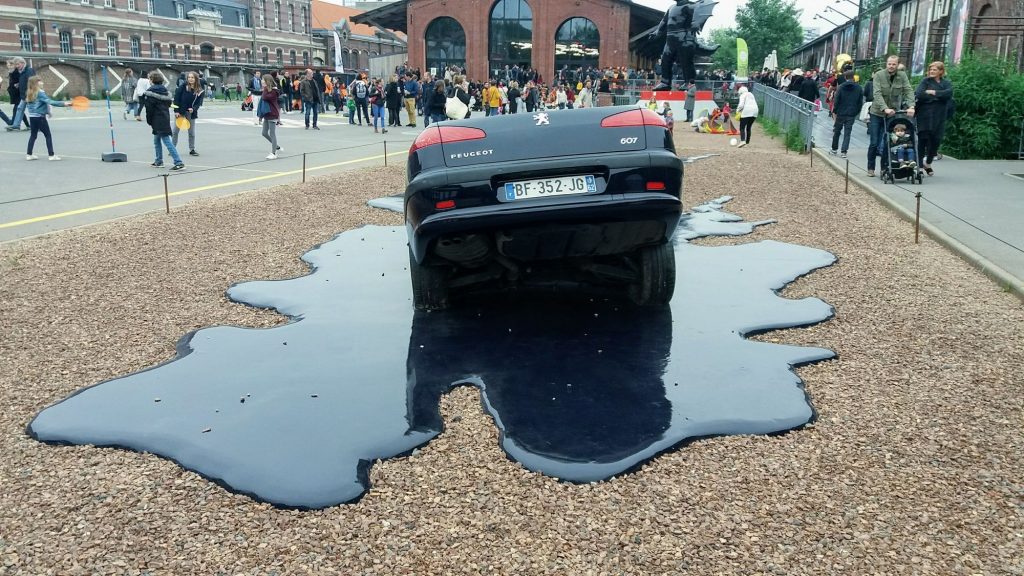 But artists don't have an agenda, they just make artwork, and if they speak with a company, authority or citizen, they want to make something now and they're not looking for something else afterwards. And it's a really interesting position in this case, to be the link between the people involved in a project.
Artists as startups, impacting the market, the economy
Because the artists have a particular relation with materials, they consider innovation differently than engineers. For example, there were different experiments in France regarding reusing the waste from old buildings getting demolished to make new ones. Different groups of artists worked on it and tried to find ways to destroy the material in little pieces and put it together into a new material strong enough to be used for new buildings.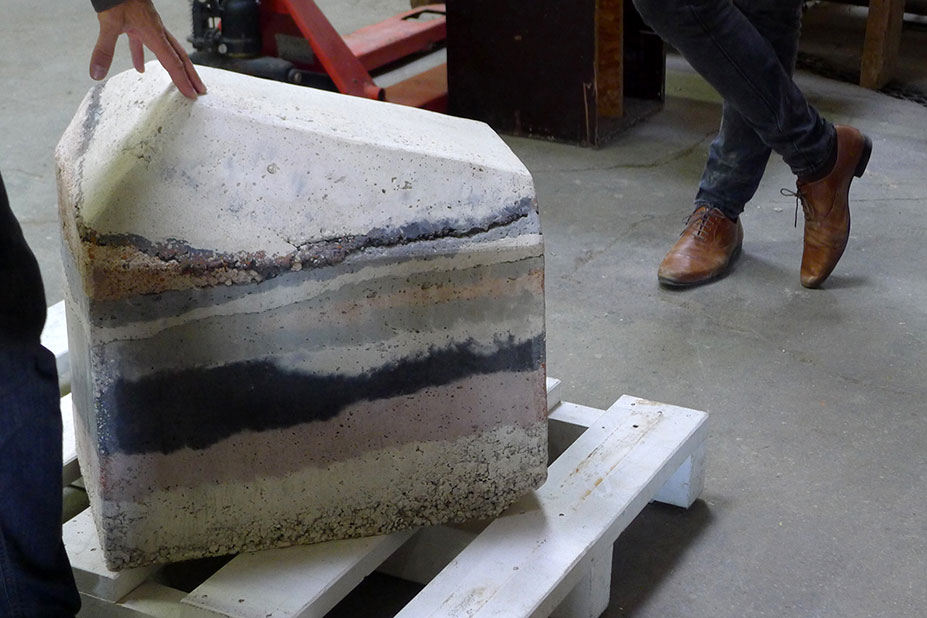 It took 20 years, but the artists succeeded, because they had enough time to research it and reach innovation. It was first a series of artworks but eventually it became a usable product that got sold to companies as building material. The artwork project was really the startup of a new market, a solution to the ecological issues and a new economical sector for the French companies.
Contremarques, a project of co-retailing bringing together startups
With my company, we are lobbying mostly cities and builders to imagine new neighbourhoods in a sustainable way. And in this work, we talk a lot about retail, and how we could have a new sustainable retail not only, like everywhere in the world, the same companies like Zara, H&M, etc.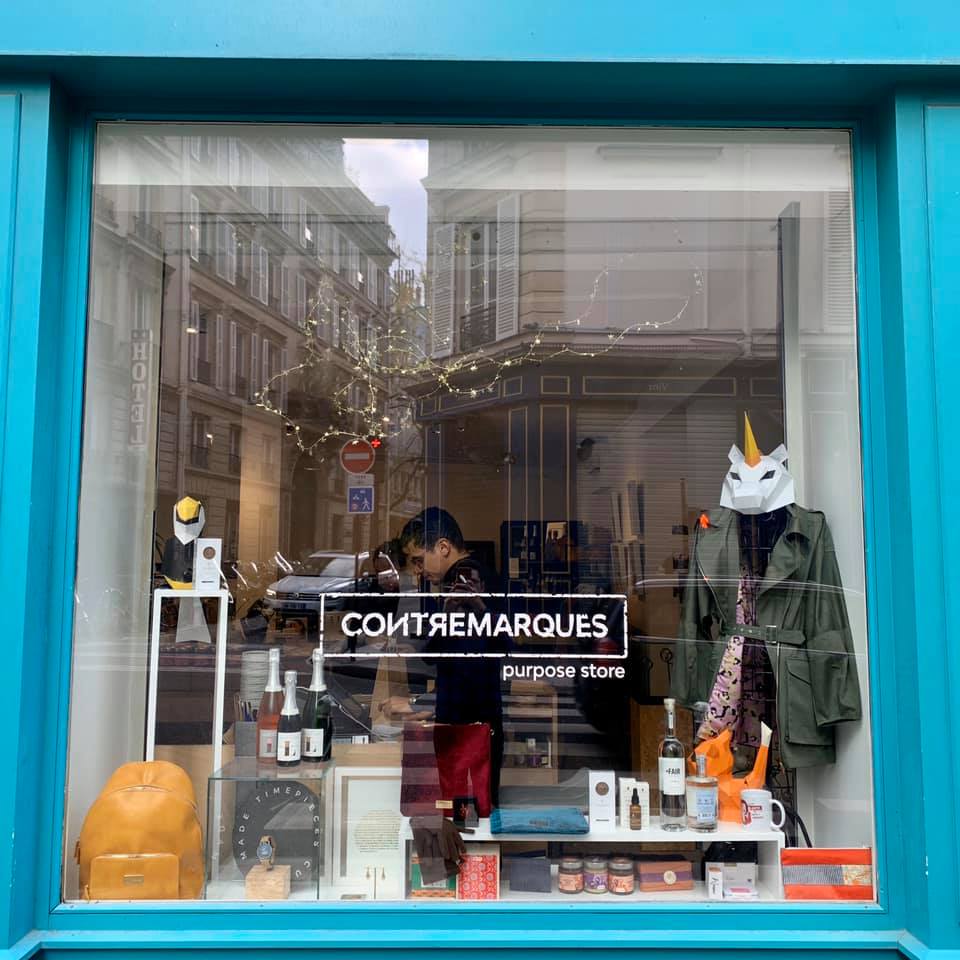 We imagined a way of working, co-retailing, bringing together little brands, like startups that can't have their own shop by themselves. Organized as a community of startups, they can create new shops together. We've made our own co-retailing project, called Contremarques, bringing together startups from a single city, for example Parisian brands that produce clothes, decorations, cosmetics, beer and so on.
Within this project, we also bring together artists to propose artworks in series, which is cheaper and affordable for everyone. It's a new way to spread culture and art to the large public, to the public that doesn't go into the art galleries.
We've made a first experiment of co-retailing in Paris last year and throughout summer in a city in the south of France, and now we want to open multiple shops in France and in Malmo in Sweden, and then in the Netherlands.
The Coalition for Art and Sustainable Development (COAL)
12 years ago I founded COAL, an association dedicated to making the link between ecology, artwork and artists. We've started with an international prize, COAL prize. COAL is in charge of two European cultural programs, involving nine countries, for exchanging ideas on artwork for sustainability and to organise exhibitions.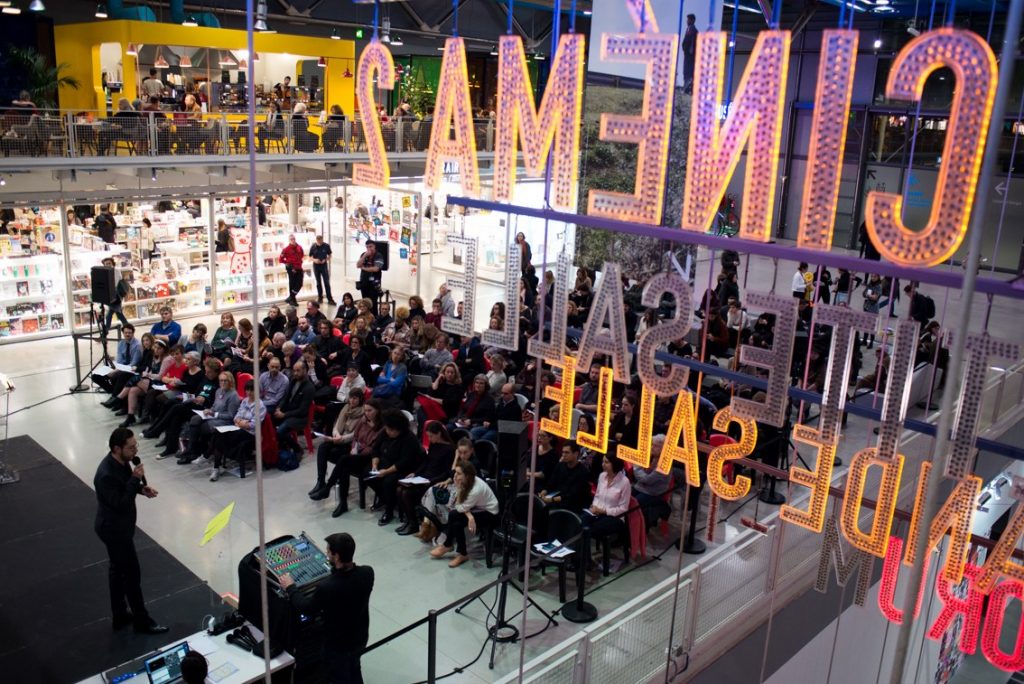 We now have an exhibition in Dunkirk, North of France, and we lobby the authorities to change the way they use culture for the future of sustainability. The next big event will be an exhibition in Marseille accompanied by a professional meeting to work on French policies.
FabLabs in Lille, France, the World Design Capital for 2020
It's not by chance that Lille is the 2020 World Design Capital, it's because the city had interesting projects for many years. For example they've created a FabLab, with full equipment for the startupers, and everyone could go there to learn how to use the equipment, the tools, the materials and take time to create new projects.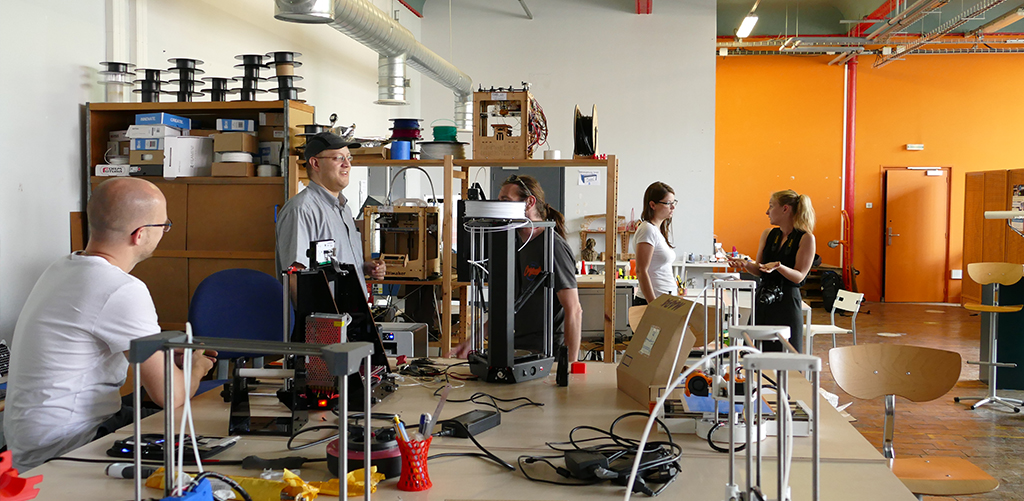 The city made free spaces like this, and Leroy Merlin, which comes from Lille, fitted them. There were a lot of startupers using the FabLabs, the experimentation in Lille was a real success, so now every city in France has copied this project. There are now FabLabs everywhere in France.
In cities like Cluj, culture can be used as a tool to make the city better from an ecological point of view and better to live in
Cluj has two strong points, really different and really interesting. The first is the history and the heritage. It's a good starting point, because when you have historical heritage, you can consider the ecological one too, and you have to make the same requirements for both.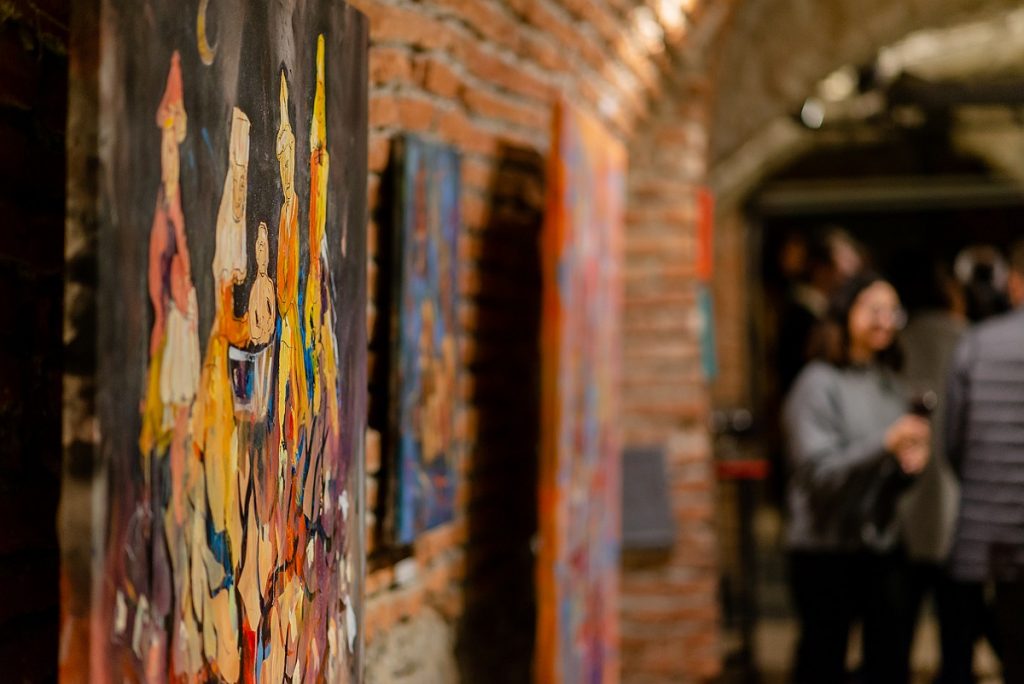 The other strong point of Cluj is that it has a young population. And that's a strength for the city because young people can be most easily involved in projects for the city, because they have time, more strength and are more conscious about ecology.
Cluj is in a good position for change, to get involved in ecology. I heard about the river. It seems to be a huge subject. I heard about the waste and air pollution. For each of these subjects, the change depends on the individual behavior, so it depends on the culture (not only, of course, but it's one way to work on that).
Culture can be used by the city as a tool to change the behaviour of everyone and make the city better from an ecological point of view and better to live in. We can imagine involving artists in projects for the common spaces of the city, bringing innovation in Cluj and creating new services in the city, for the citizens.