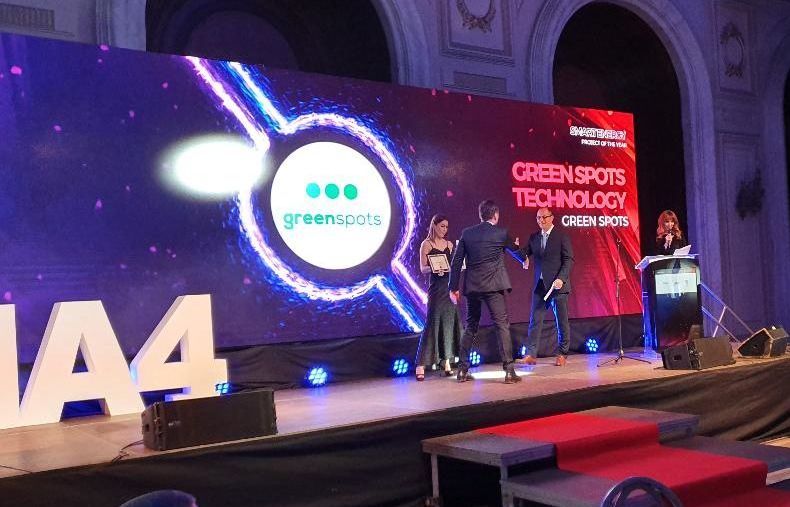 Green Spots's innovative urban solar charging station has been awarded 'Project of the Year in Smart Energy' at Romania's Smart City Industry Awards 2019, which took place in Bucharest on the 11th of December. Green Spots provides safe, clean power for mobile devices in any outdoor environment. Cluj-Napoca was the first city in Romania to use Green Spots urban chargers in 2018, as part of a pilot project with UNTOLD Festival, the local authorities and an utility company.
"Green Spots is more than a smart city solution for charging mobile devices with renewable energy. It is part of our company long term strategy to develop regionally and internationally as a Romanian innovative business. Alongside the Green Spots project, we are developing Urban Regeneration Strategies for Romania's cities together with the World Bank. Also, we are now having talks with companies in Germany, Malta and Abu Dhabi to implement Green Spots in those places in 2020. This gives us energy and trust to go further and we strongly encourage existing and future Romanian entrepreneurs to join us.", said Cristian Danciu, Partner & Co-Founder at Green Spots.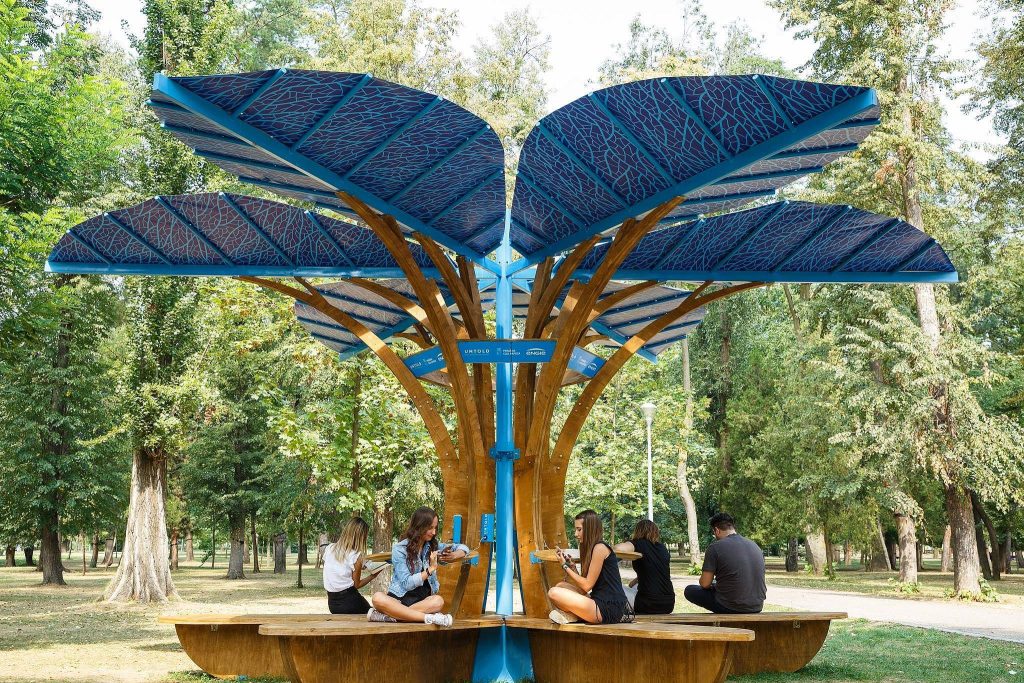 The Green Spots project was launched in 2018 by a team of Romanian architects from Bucharest-based Triptic Studio. The charging stations that convert solar energy into electricity are produced in a factory in Braila, Romania. The electricity of the charging stations is produced by photovoltaic panels, which can supply energy up to 12 devices simultaneously. The built-in lithium-ion battery stores energy for a total of 300 charges, and the charging stations can be used both during the day and at night.
Smart City Industry Awards Romania (SCIA) is an annual event designed to recognize and promote the ideas, projects, people, government institutions, associations and companies involved in the Smart City Industry in Romania. The 4th edition was dedicated to projects under implementation. The main objective is to encourage the development of future creative-intelligent communities, in which residents feel a significant improvement in the quality of life.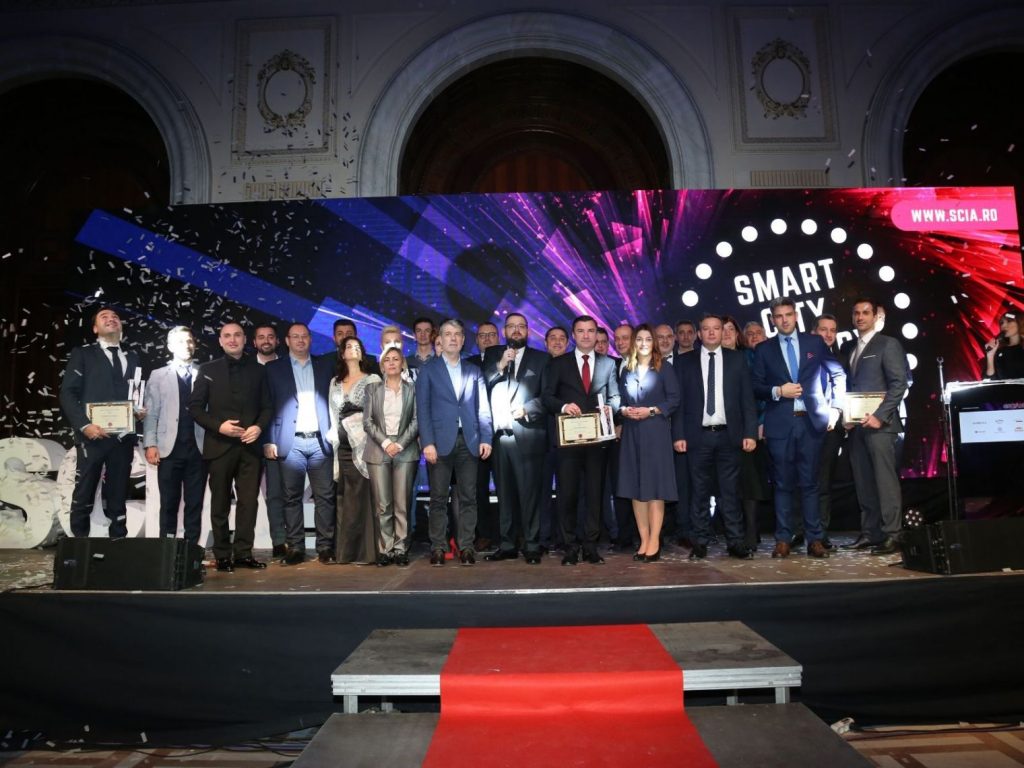 The 10 interest categories of this edition of SCIA were: Smart Mobility, Smart Economy, Smart Government, Smart Citizen, Smart Environment, Smart Living, Smart Energy, Best AI Project, Smart Education and Smart Real Estate and Residential.
Winners of Smart City Industry Awards 2019
Smart Mobility:
Transport Infrastructure Project: Baia Mare City Hall. Project: Cross-border green transport network – Ecological cross-border transport network.
Best Public Transport Project: Suceava City Hall. Project: Electromobility – Electric vehicles for a green municipality.
Smart infrastructure: Sixense. Project: Târnava Bridge, Sighișoara – Railway arch bridge, Corridor IV Pan European.
Best Ride Sharing Project: Mojito Software SRL. Project: BCR eGo-CarSharing.
Accessibility: Brașov City Hall. Project: Computerized management of the public transport system.
Transportation Alternatives: Curtea de Argeș City Hall. Project: Development of a modern, accessible and sustainable transport system in Curtea de Argeș Municipality.
Best Mobility Project: E-Government Solutions. Project: e-Mobility – A possible dream in Sector 4 of Bucharest.
Smart Economy:
Best Start-Up: Eventya Co SRL. Project: Eventya.
Young Smart Innovator of the Year: Over4 Association. Project: Over4.
Smart Government:
Digital City: Iași City Hall. Project: From Citizens and Sensors to Digitization.
Transparency and Access to Information: TUD Investment Consulting. Project: Budget Green.
Smart Citizen:
Civic Engagement: Iași AI. Project: Iași Smart City
Best Project: – two winning projects were selected:
Craiova City Hall. Project: ARCA – Accessibility of procedures administrative by Reducing bureaucracy and digitization for BANNA Citizens.
SC Life Is Hard SA. Project: City Health.
Smart Environment:
Best Smart Environment Project: Beia Consult International. Project: CitiSim – Smart City 3D Simulation and Monitoring Platform.
Smart Living:
Smart Tourism: SC Doorieapp SRL. Doorie Project App
Smart Health: Bolyai Babes University. Project: Smart Rad-EN
Best CSR Project: Zitec. Project: #1010.
Smart Energy:
Project of the Year: Green Spots Technology. Project: Green Spots.