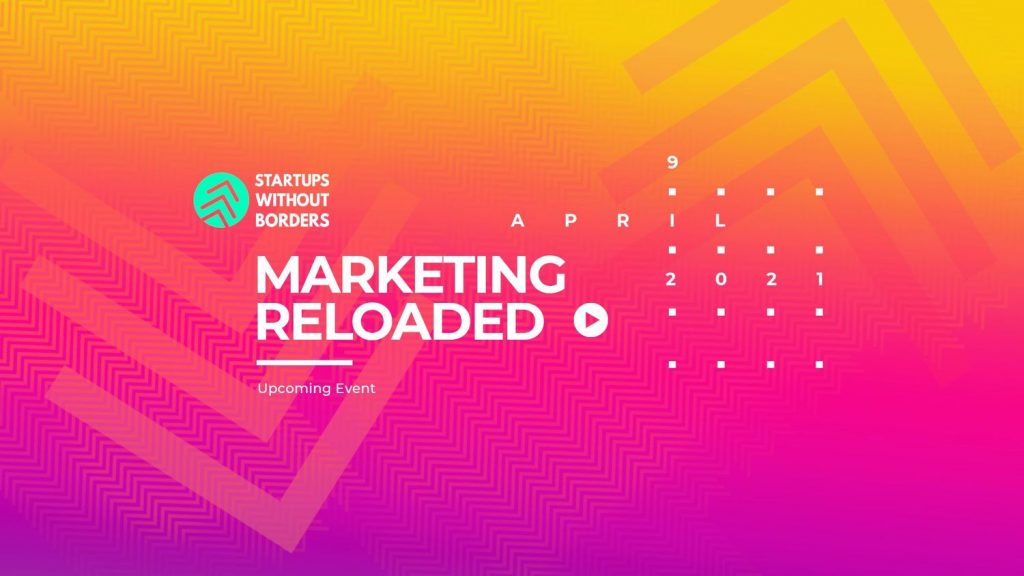 Startups Without Borders has just announced the launch of Marketing Reloaded, its first event for digital and growth marketing, which will take place on April 9th in a hybrid online-offline format. Featuring powerhouse speakers from Europe, US, and the Middle East, the event will gather powerhouse names in the marketing industry, global PR experts, and storytelling to unveil actionable tactics, strategies, and channels to build, attract and convert your audience.
"The Covid-19 pandemic has accelerated the digitalization of businesses in an incredible way. Through our events, we realized that navigating digital marketing and finding new ways to connect with customers remotely is not only the biggest challenge for businesses today, but also the most impactful road to scale. We want to support our community of entrepreneurs by bringing in top experts at an international level to help them build a compelling brand story, and learn growth hacking techniques to scale in this brave new world.", says Valentina Primo, founder and CEO of Startups Without Borders.
Building on the success of the Startups Without Borders Summit, which was listed as one of the world's Top 60 startup events to follow, Marketing Reloaded will offer an immersive digital experience live streamed from Cairo, in partnership with the American University in Cairo's startup accelerator AUC Venture Lab (AUC V-Lab).
"AUC Venture Lab is always happy to support Startups Without Borders on their mission to empower resilient entrepreneurs everywhere. This event is focusing on sharpening founders' skills in digital marketing, skills which entrepreneurs need to master in today's business world", says Ayman Ismail, founding director of the AUC Venture Lab.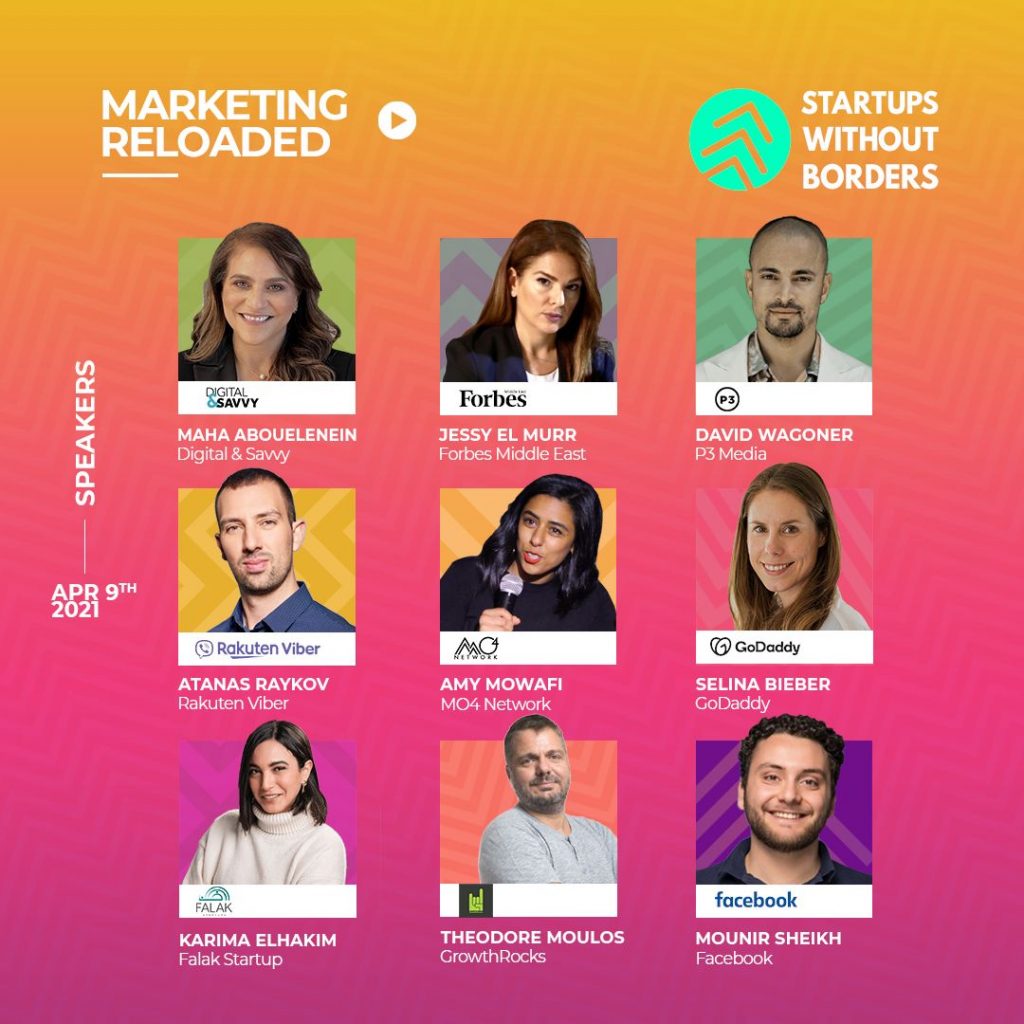 There will be very exciting activities, including Masterclasses and Focus webinars with key players in the Marketing Industry, as well as a gamified experience for attendees with surprise prizes.
Maha Abuelenein, founder of Digital & Savy and Chief Value Officer for Gary Vaynerchuck, will unveil how the rise of audio, from podcasting to the Clubhouse boom, can help startups; while Theodore Moulos, founder of Growth Rocks, will give a Masterclass titled "Growth Hacking, The Innovative Sales Approach to Drive More Leads Than You Can Handle."
Other speakers include David Wagoner, co-founder of New York-based P3 Media, who will give a Focus Webinar on "How to Win the eCommerce Arms Race," and Akanksha Goel, founder of Dubai-based Socialize Agency, who will share a panel with Forbes journalist Jessy el Murr and Amy Mowafi on "The Rising Wave of Social Commerce: from influencers to trending apps."
The event will take place on April 9th virtually. Get your ticket here.
Startups Without Borders is a global platform connecting migrant and refugee entrepreneurs to opportunities and resources to build their businesses, wherever they are. Launched in 2018 in Cairo, with hubs across European and Middle Eastern countries, the platform aims to build the startup ecosystem for entrepreneurs on the move, not only changing perceptions on refugees and migrants, but also crystallising a growing entrepreneurial trend amongst refugees and migrants.